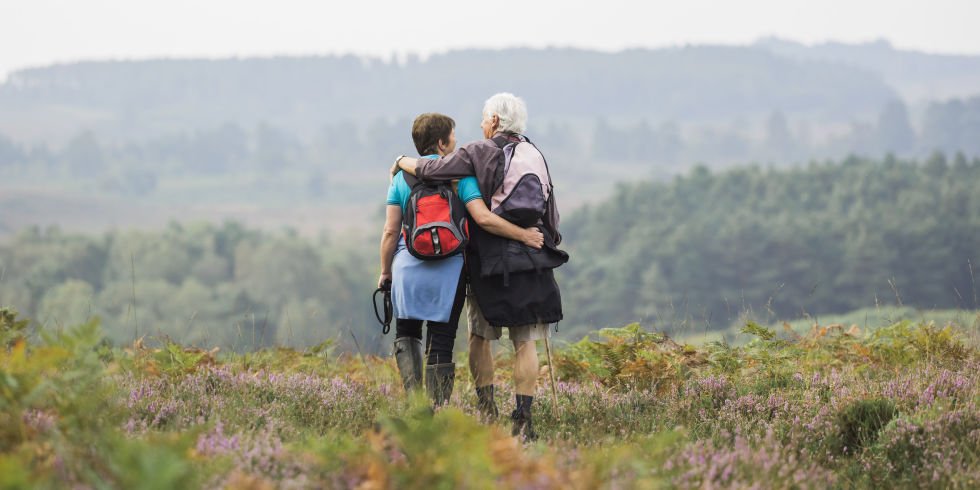 We love walking here at NetDoctor. Whether it be a stroll round the park with friends or a weekend hike with family, it's becoming clearer that this particular pastime is one of the best things you can do for your health. Indeed, one new study has suggested that – in addition to increasing fitness levels and benefitting mental health – simply going for one brisk walk a day could add years onto your life expectancy.
Although previous research has shown that active people have about 20% to 30% lower death rates, this latest investigation is among the first to identify exactly what types of physical activity work best when it comes to longevity.
The findings
More than 17,700 women with an average age of 72 were monitored over a four-year period, from 2011 to 2015. Lead author Professor I-Min Lee, of Harvard University, said she and her team "were interested in studying potential health benefits associated with light intensity activities that most older people can do."
It was found that physical activity undertaken at a more moderate to vigorous level had a 60% to 70% lower risk of death, compared to the least taxing activities. This means that going for brisk or bracing walks are more likely to have an effect. That being said, even lower intensity activities – such as doing housework or going out for a stroll – were not independently associated with death risks, and did carry some benefits. Professor Lee said:
"Younger people in their 20s and 30s generally can participate in vigorous intendity activities, such as running or playing basketball. But for older people, vigorous intensity may be impossible, and moderate intensity activity may not even be achievable… What is irrefutable is the fact that physical activity is good for your health."
She added that her findings were in keeping with the current British public health guidelines, which recommend adults engage in at least 150 minutes of moderate (or 75 minutes of vigorous) physical activity every week. Also commenting on the findings were the British Heart Foundation, who were quick to highlight the other benefits of exercise besides longevity. A spokesperson said:
"[Exercise] can also help you control your weight, reduce blood pressure and cholesterol and improve your mental health – helping you look and feel great."
Another charity that stressed the importance of physical activity in the wake of these findings was Cancer Research UK, which highlighted that around 3,400 cases of breast cancer in Britain could be prevented each year if people were to lead a more active lifestyle.
["source=netdoctor"]