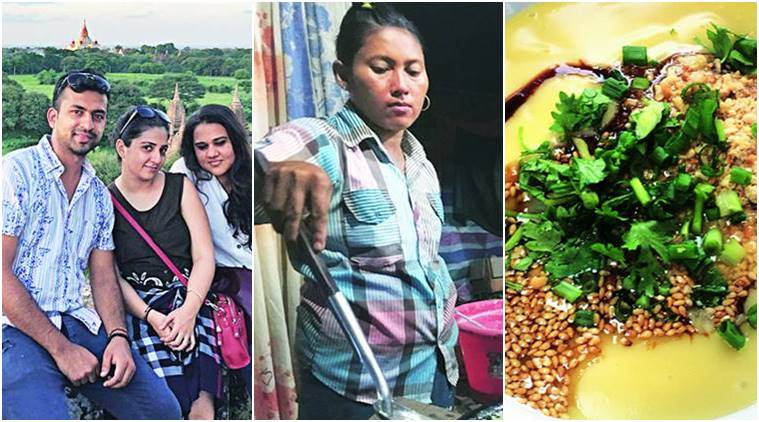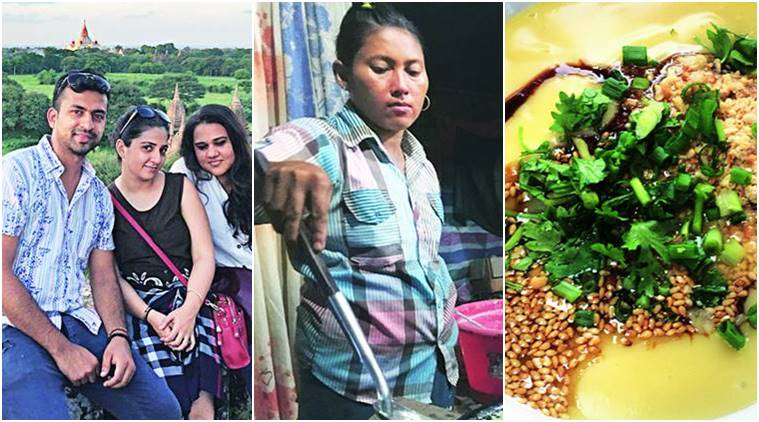 Ankit Gupta still remembers the humid winds blowing from the docks, and the fishermen who dotted the coast. It was July 2008 when Gupta, the founder of restaurant Burma Burma, visited Yangon (then Rangoon), when he was reminded of the quieter pace of Mumbai in the 1970s. The country had yet to open up; its life still revolved around the marketplace. Every day during their visit, Gupta and chef Ansab Khan would brave the sultry mid-day heat to do rounds among the stalls. Smells and sweat abounded, as did smoke while the food was being cooked on wood-fired stoves. Women clutched brightly coloured umbrellas, shrinking from the heat; men busily cooked the food, which was vegetarian, as the season of Buddhist Lent was in full swing. Nothing much had changed since the time Gupta's mother had lived there, growing up in a small, closed-off village called Prom. Though from a Marwari family, she learned how to cook a few delicious Burmese dishes before her return to India.
The trip and his mother's skill with the cuisine sparked Gupta's passion for Burmese food. Gupta and Khan opened Burma Burma in Mumbai in 2011. It has been wildly popular ever since. Recently, it has revamped parts of its menu with items they discovered on their subsequent trips to the country. But fans need not fret — its signature tea leaf salad remains. Called Mandalay Laphet Thoke, the salad is a sour mix of fermented tea leaves, fried garlic, nuts, sesame seeds, tomato and lettuce."The Burmese can make salads out of anything," says a description on the menu.
The many salads in Burmese cuisine are often eaten as snacks at tea cafes, where people- usually men- gather after work, sipping cups of steeped black brew sweetened with two teaspoons of condensed milk. The tea is actually quite good, says Khan, but that's not why he dragged Gupta along to one particular tea cafe in Yangon for breakfast, lunch, and dinner. "They would serve this incredible salad made of sunflower stems there," says Khan. Called Naykar Gyun Akyaw Thoke, it was addictive. "Unquestionably,
it is my favourite addition to the Burma Burma menu."
It was ours too, and we took two helpings of it. The baby sunflower leaves are tossed with wonton flakes, tomatoes and topped with a tamarind chilly dressing. To those who tend to glaze over the soup and salad portions of a menu, it didn't feel like a salad at all. Neither did the Alhoor Thoke or Potato Salad, which was a combination of fried potato sticks with brown onions, tamarind and chilli oil.
The salad, like most other dishes, is a pleasure to look at. "Burmese food has a vibrancy that is reminiscent of Japan, but it's also more earthy," says Gupta. That's reflective of the Burmese aesthetic as a whole. Furniture, for instance, is rustic, but elaborately engraved. The Samuza Hincho soup was a testament to this style. A samosa is soaked in a tangy soup made alive with the colours of carrot and capsicum, but brought down to earth with chickpeas and the heavier stuffing of the samosa.
The samosa was not the only thing that reminded us of Indian cuisine. The Tohu Mok Palata, flavoured with familiar spices, tasted like a subzi made with besan, onion, and tomatoes. "In some places, the Burmese style of cooking, especially what they eat at home, is very similar to ours," says Khan, "It's not too strange for the Indian palette, which is why we thought a Burmese restaurant would be acceptable to people here."
By the time Burma opened up in 2011, Gupta and Khan travelled inland. They visited "eat-streets" in the Chinatown areas. You'd find locally brewed beer here, some ersatz versions of Coca-Cola, and a lot more "snack" foods, including barbeque items. One of them, Hintee Hin Ghin, sticks of barbeque vegetables marinated with chilli, tamarind and lemongrass, would later make it to the new menu.
Up north, in the Inle Region, they picked up Laphet Tofu Kyow. A pickled tea leaf and tofu salad, it is a dish cooked in simple countryside style with dry red chilly, turmeric, and tamarind. At Nyaungshwe, they discovered the novel-tasting Kowni Ghin. While wandering around in jaggery fields, they came across farmers who were placing brown onions and roasted chillis into slabs of sticky rice, which they then wrapped in banana leaves and grilled over a charcoal flame with the help of bamboo tongs. Served with a savory sauce that balanced out the sweetness of the rice, the duo knew that it would be an interesting addition to the menu.
The Burmese are not the ones to skimp on their desserts, and neither has Khan. Shway Aye, or Heart Cooler, made of chilled coconut milk served with sweet bread, coconut jelly, and lotus seeds, is ubiquitous on Burmese streets. Our favourite was Oh No Na Nat Thi, a chilled coconut custard served with caramelised pineapple. And one should certainly try the chef's take on Burmese paan, Kwun Oh No Thagu. It's where the two cuisines culminate in similarity.
["source-indianexpress"]