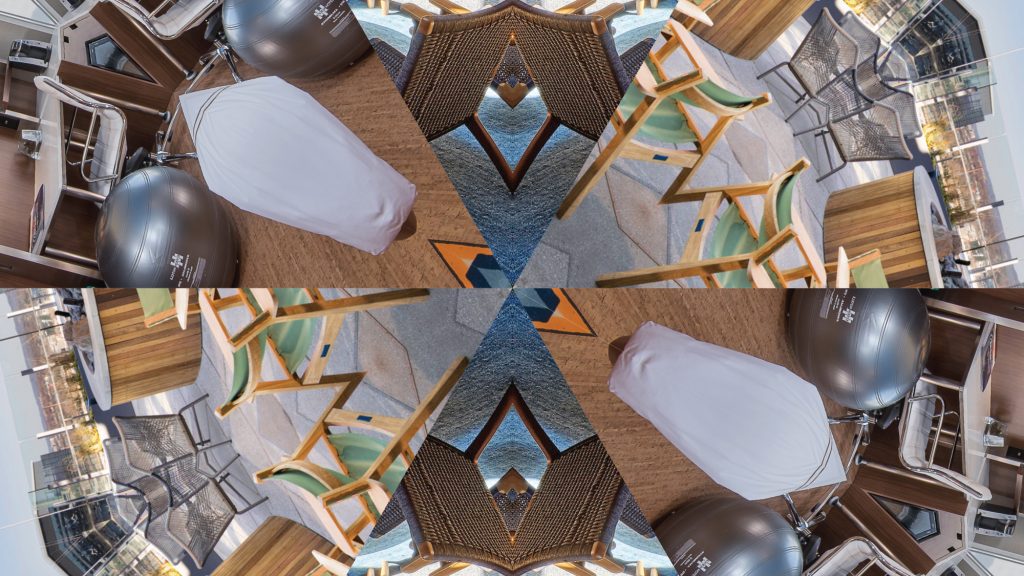 Photo Credit: Photo illustration by Jenn Martins
The "lifestyle" label has been embraced by everything from one-off independent hotels to the world's largest chains. As a result, it could be on the verge of losing any meaning in hospitality.
At January's Americas Lodging Investment Summit conference in Los Angeles, Nylo Hotels CEO Ryan Totaro commented on the expanding contagion of lifestyle hotels and said, "Four or five years from now, are we even going to be using the term lifestyle? Because every brand that's launched today is called lifestyle."
Like the alternative rock label, the lifestyle hotel sector continues to attract a wide and disparate variety of players, along with mounting disdain from industry executives at the higher end of the luxury spectrum.
With the broadening of the category, lifestyle is emerging as distinct from "boutique," the other catchall term often associated with independent or small-chain properties and a non-cookie-cutter approach favored by larger hotel companies that tie much of their value to brandwide standards.
Hotel analysts generally credit Starwood Hotels & Resorts and, more specifically, Starwood's then-CEO, Barry Sternlicht, for introducing the concept in 1998 with the W Hotels brand. Converted from the Doral Inn a block east of the Waldorf Astoria in midtown Manhattan, the first W featured thriving nightlife and lots of color pops in addition to a bit of mystery: What did the 'W' stand for?
Three years later, the Pomeranc family furthered the nascent concept in downtown Manhattan with the opening of SoHo's 60 Thompson (now the Sixty SoHo). That would become the flagship Thompson Hotels property before being split off when the Pomerancs sold the Thompson brand in 2013 to what's now Two Roads Hospitality.
Fast-forward to 2017, and every major hotel company has jumped into lifestyle, and for good reason. According to STR, U.S. boutique and lifestyle room supply (the hospitality research firm still groups the two sectors together for data-tracking purposes) stood at about 109,000 rooms at the end of last year, marking an almost 20% jump over five years and accounting for about 2% of the country's total inventory of some 5 million rooms. In terms of pricing, those sectors produced an average room rate of about $229 a night and had occupancy close to 76% last year. The average room rate was 85% better than overall averages, according to STR, while the occupancy rate was 10 percentage points higher than the average.
Lifestyle hotels often include a lobby space that encourages social interaction, a food and beverage program with regionally inspired menus and craft cocktails, programming that involves locally based artists and "a distinct sense of play," according to STR senior vice president Jan Freitag.
Still, Freitag stopped short of defining the term.
"I'm still not sure what 'lifestyle' is," he said. "It's kind of like what that Supreme Court justice [Potter Stewart] once said about pornography: I don't know how to define it, but I know it when I see it."
Here are a few recent attempts that hotel companies have made to harness the concept.
New-normal lifestyle: Hyatt Centric (upper upscale, according to STR's chain scale)
The lifestyle sector may have made its early mark with characteristics such as color pops, an edgy attitude and bass-thumping music, but a mid-December visit to San Francisco's Hyatt Centric Fisherman's Wharf produced lots of soothing blue-gray hues echoing the San Francisco Bay, a nonthreatening service approach and, yes, lots of holiday music.
Having opened 14 hotels since launching in Hyatt's Chicago home base in 2015, Hyatt Centric has infused its San Francisco outpost with a mildly nautical theme that influences everything from its public area wall patterns and overall color scheme to the guestroom bed lamps.
The 316-room hotel, which was converted from the Hyatt brand last year, also makes good on the local emphasis, or at least as local as a hotel can get while situated in a Fisherman's Wharf district long dismissed by locals as touristy.
The hotel's Brick & Beam pub, which draws three-quarters of its guests from outside the Hyatt Centric, reflects the Bay Area's oh-so-environmental ethos by devoting its menu to sustainable seafood. The lower-level lobby offers a touch screen where guests can seek out information on local attractions and events.
Additionally, the hotel, which oddly boasts a life-size wax figure of Elton John courtesy of Madame Tussauds three blocks away, will feature art from San Francisco's ZK Gallery. And the property's Marketplace manages to sprinkle in a few products from local purveyors with more typical food and beverage fare.
All of which attracted a fairly typical (by San Francisco standards) mix of families (the hotel is pet-friendly), American- and Asian-based tourists and — with 19,000 square feet of meetings space — groups.
"The brand is committed to putting hotels right in the heart of the destination, and this hotel is the perfect example," said Sandra Cordova Micek, senior vice president of global brands, Hyatt Hotels.
Throwback lifestyle: Dream Hotels (luxury)
Although it is still under construction, a tour of the Dream Hollywood Hotel's rooftop area will make even the most hardened Los Angeles local envision a scene straight out of "Entourage."
Slated to open in June, the 179-room hotel's rooftop area will feature a view from the Hollywood Hills to the Pacific Ocean. More notably, the area will feature a pool that transforms into a stage at the push of a button.
With four hotels in tow, including two in New York, Dream is shooting for the higher end of the travel spectrum and is hoping its central Hollywood outlet brings in plenty of guests from the fashion, entertainment and media industries as well as plenty of what Dream Hotel Group executive vice president of operations Michael Lindenbaum calls "Instagramable bait."
Featuring an indoor-outdoor, ground-floor lobby that opens up to an alleyway with off-property eateries and retailers, the hotel combines a futuristic exterior design with what Lindenbaum said will be high-end finishes and amenities, such as turndown service.
The Dream Hollywood will try to better connect guests to local activities by offering excursions such as runs through nearby Runyon Canyon, long known as an entertainment industry haunt for outdoor workouts.
And, of course, there's the rooftop, which will feature a DJ booth and fire pit in addition to its double-duty pool/stage. The hotel will have seven food and beverage outlets.
"We build hotels that are complicated," said Lindenbaum. "We're in the storytelling business."
Mature-adult lifestyle: Thompson Hotels (luxury)
Thompson Hotels may trace its roots to SoHo, but its newest outpost is resolutely Music City. The 224-room Thompson Nashville, which debuted in the Gulch district last fall, is one of many hotel openings in the city, and this one's sense of place is evident throughout.
Music, much of it retro, is the prevailing theme. Minibars sell vinyl supplied by Jack White's Third Man Records store, and there is a turntable in the lobby, along with a record library. The Bluetooth speaker in each room looks like a small Marshall amplifier, and the photos lining the wall of L.A. Jackson, the hotel's rooftop bar (which also has a DJ spinning records on Friday nights), commemorate some of Nashville's legendary musicians.
But the hotel also adheres to another lifestyle hallmark, an ambitious food and beverage program. L.A. Jackson serves beers from Southern states only, while Southern-based chef (and former "Iron Chef" contestant) John Besh helms the hotel's Marsh House restaurant.
The hotel is looking to further burnish its local bona fides by offering guests the chance to have custom blue jeans made by Nashville-based Imogene + Willie.
"One of the goals is to attract locals to your space so that when they travel they want to experience another Thompson," executive vice president of brand operations Jorge Trevino said of Two Roads Hospitality's luxury brand.
Euro-basic lifestyle and lifestyle in transition: AC Hotels and Aloft (both upscale)
Upon first look, AC Hotels might not jibe with the lifestyle sector's local-emphasis ethos, as the brand traces its roots to Spain. As of the end of last year, just 11 of AC Hotels' 95 properties were in North America, so even its U.S. properties employ a distinctly European minimalist approach. The 'AC' stands for Spanish hotelier Antonio Catalan, who founded the brand in 1998. Marriott acquired the badge in 2011 and opened the first U.S. AC Hotel in New Orleans in late 2014.
During a recent stay at the 226-room AC Chicago, that translated to relatively unadorned rooms with gray leather furniture, brown wood, white accents, lots of recessed lighting and no carpets or rugs. Toni Stoekl, Marriott International global brand leader, lifestyle brands, said that, with most of the furniture raised off the floor, the brand shoots for a "floating" effect.
On the food and beverage front, the property's AC Lounge featured tapas-style small plates and wine on tap, leaving one to wonder if former Bears coach Mike Ditka would approve.
What the 2-year-old hotel lacked in flourishes it made up for in functionality. Its television connectivity with Netflix streaming enabled a visitor to catch up on "Orange Is the New Black" episodes. The rooms also feature plenty of outlets and USB ports as well as a shelving system/hanging bar instead of a closet that can clog up room flow.
Downstairs, the AC Library includes a communal table where guests can hang out or, if working, take advantage of the property's free WiFi.
As AC Hotels makes its way across the pond, the Aloft brand is going to a currently unknown destination. Conceived as a select-service offshoot of W Hotels in 2005 (the first Aloft hotel opened three years later), the brand made its mark with strong visual cues such as its futuristic boxy design, turquoise hues, high-tech feel and loftlike exposed piping. Within the past nine years, the brand has opened 116 hotels worldwide, including 81 in North America.
Since Marriott took over Aloft last year as part of its Starwood Hotels buyout, however, the company has focused on revamping some of the brand's hallmarks to help make it more flexible for potential developers. For example, Aloft is working on a breakfast concept called a Pot, with items such as freshly made poached eggs or pancakes in a take-out container, for its food and beverage program.
Upcoming Aloft properties might also feature LED screens in the lobby showing deconstructed images of guests who arrive at the hotel, according to Stoekl.
What's unlikely to change is the sense of lobby activity and humor evident at the 246-room El Segundo, Calif., property, which opened last year and appeared to get a healthy chunk of its business from the airline industry, causing the bar to get loud during each night of the stay. That meant everything from kids shooting pool to nighttime programming featuring local DJs to truly local touches such as a massive framed and signed high-top basketball sneaker worn by retired Los Angeles Lakers great Shaquille O'Neal.
"The Aloft customer wants to be stimulated," Stoekl said. "The AC customer wants to exhale when they arrive."
Healthy lifestyle: Even Hotels (upscale)
A visit to New York's Even Hotels Times Square South reveals that there's nothing vague about the brand, whose first property opened in 2014 and now boasts a half-dozen outlets. From the green wall and infused-water dispensaries in the lobby to the in-room workout zones, the 150-room hotel, which opened in 2015, is a worthy example of how the brand is looking to carve out a niche within the lifestyle sector that is distinctly health- and wellness-oriented.
The approach starts from the top, where the hotels' general managers are known as "chief wellness officers" and are sometimes tasked with organizing neighborhood running and cycling excursions.
On the food and beverage front, the brand's Cork & Kale eateries focus on food that's both healthy and, when possible, locally sourced.
Instead of a bar, guests can congregate either at a stadium-seating area offering lots of outlets for laptops as well as a large flat-screen TV or at a street-level playroom that includes ping-pong and foosball tables as well as board games.
The InterContinental Hotels Group (IHG), which dove into the boutique sector with its early-2015 acquisition of Kimpton Hotels & Restaurants, said last October that it planned to take the Even Hotels brand overseas to Australia and New Zealand, which Jason Moskal, vice president of lifestyle brands for IHG, called "a market that's been on the forefront of well-being. … Wellness is at the core of the brand. It's not a side dish."
Hotels: Defining a 'lifestyle'
•   •   •
Where are all of these brands taking the lifestyle sector? That question might be more clearly answered when Hilton brings its Canopy lifestyle brand to the U.S. later this year. Canopy properties are under construction in Dallas, Washington and Portland, Ore. Hilton debuted the brand last year in Reykjavik, Iceland, featuring touches such as a "poets' corner" in the public area, in-room mini-music boxes that play Icelandic lullabies and Iceland's Omnom Chocolate.
Still, design and service touches that were once hallmarks of lifestyle brands are being pulled into other sectors, presenting what Nylo's Totaro implied is a watered-down version of the concept.
"When the W first opened, they had nightclubs so hot that people booked a room just to get access to the nightclub," STR's Freitag said. "Now, if you look at the new prototype of a Motel 6 or Days Inn or Super 8, you clearly see the fingerprints of design and lifestyle-centric thinking. So it's moving down the food chain."
Johanna Jainchill contributed to this report.
["Source-travelweekly"]