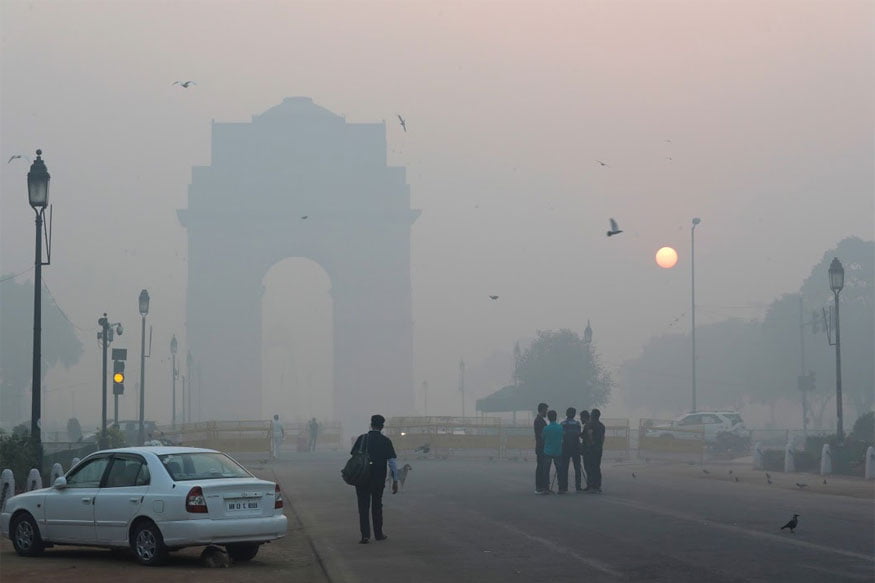 The news of NCR been engulfed in smog is truly saddening and scary. Imagine its effects on not only you but also your precious children and the elderly. Although as responsible citizens we should contribute to doing our best to save our planet but along with that we must also ensure that we keep ourselves and our loved ones safe and strong.
Children, who go to schools every day or most of us who commute to workplace, cannot stay at home for long due to increasing air pollution but we can certainly make sure that we tweak our intake of super foods and take up some form of exercise and other follow other lifestyle changes to minimize the effects of air pollution. There are certain Superfoods that increase resistance in the body and help our immune system to fight the harmful effects of air pollution.
According to health tips shared by Apollo hospitals, smog can cause allergies, sinus infections and breathing problems in children and adults alike.Let us cite 9 Superfoods and Lifestyle alterations you need to make now to create a line of defense against air pollution:
1. Tomatoes
Tomatoes are rich in lycopene, which is a powerful antioxidant that helps in fighting breathing problems as well as keeps us eyes in pink of health.
2. Olive Oil
Alpha-tocopherol, a type of Vitamin E is found in olive oil and this is greatly beneficial for everyone. Research suggests that foods cooked in olive oil greatly benefit individuals from effects of air pollution.
3. Citrus Fruits
Fruits like lemons, oranges, clementines, and kiwis help us fortify Vitamin C in our diet. Vitamin C is beneficial for strengthening the immune system and is known to maintain the overall health of the body. Vitamin C fights free radicals and also wards off lung infections.
4. Broccoli
According to a research by Johns Hopkins University, Broccoli really helps in maintaining lung health. They help to detoxify and support lung and liver.
5. Leafy Greens
Green leafy vegetables like spinach, coriander, mustard greens (Sarson ka saag), amaranth greens (cholai ka saag), and fenugreek (methi) are rich sources of Beta Carotene. Ensure to include these regularly in your diet at least 3-4 times in a week.
6. Spices
Spices like turmeric, pure honey, nutmeg, cinnamon, pepper, mint, tulsi, and cardamom are wonderful combatants that cure a cough. Use them in your daily cup of tea or milk for children. They help to cure any a cough and are known to clear chest congestion.
7. Eucalyptus
Eucalyptus essential oil promotes clear and deep breathing by opening up airways. Use Eucalyptus essential oil to cure sinus infections, and clear any chest congestion. For babies, this can be applied in very small amounts on their clothes so that when they breathe, its goodness can act as a medication. Add this to your steam to reap its maximum benefits.
8. Yoga
Apart from including the above in your diet, you should also do yoga early morning to reap its benefits. Exercises likes – sukha pranayama, kapalbhati, bhastrika, bhramari yoga and sheetali yoga are wonderful to maintain and increase your lung health and will help you create a defense against any breathing problems. However, given the air pollution level, you can do it in your home itself rather than venturing out to the nearby park.
9. Take Steam & Drink Warm Water
The best way to ensure that you, your children and elders of the family do not fall ill due to Delhi Smog is to not let a cough build up. The entire family must take steam every night to open nasal cavities and air passage. Children should be given pure honey + pepper every day to keep their throats moist. Drink warm water every 4 hours to clear your respiratory system and poop up any particles build up.
Source:-news18.c