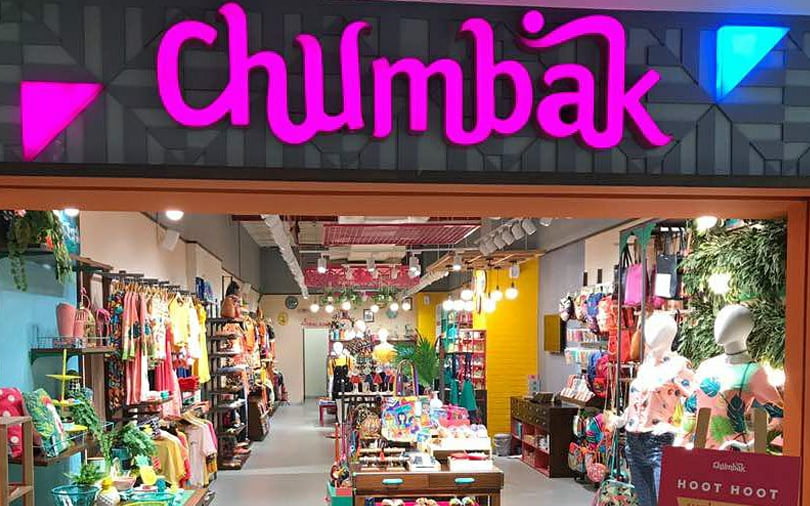 Bangalore-based Chumbak Design Private Limited, which sells designer-led consumer products, has raised Rs 11 crore ($1.7 million) via equity and debt funding between November 2016 and May this year, filings with the Registrar of Companies show.
In May, it raised Rs 8 crore in debt from Mumbai-based non-banking financial company Blacksoil Capital Pvt. Ltd. It will use the funds to meet its working capital requirements and to expand its stores, the documents show.
In November last year, it raised Rs 3 crore from Bangalore-based investor Narayan Ramachandran, who is operating partner at private equity firm Gaja Capital and was formerly India head at investment banking firm Morgan Stanley. Chumbak issued Series C1 preference shares for this investment, which could possibly be part of a larger Series C round.
In March last year, Chumbak's chief executive Vivek Prabhakar had told The Hindu Business Line that it was looking to raise up to $20 million by the first quarter of 2017 for its planned US foray. The current status of that fundraising exercise could not be ascertained.
Prabhakar declined to confirm and comment on the fund-raise.
Prior to this, the company raised $4.6 million (Rs 30 crore then) in 2014, in a round led by Matrix Partners with participation from existing investor Seedfund, previous RoC filings show.
Founded in 2009 by the husband-wife duo of Prabhakar and Shubhra Chadda, Chumbak started off as a company making souvenirs.
Gradually, it diversified its offerings across 100 categories, including fashion and travel accessories, bags and wallets, and decor. In late 2015, it forayed into the apparel category.
Prior to Chumbak, Prabhakar worked at Sun Microsystems, Motorola, Fabmart and Titan. Co-founder Chadda had earlier worked at Nortel Networks and NetApp.
The company also plans to venture into the personal care products space, which includes bath and skin care products, perfumes, cosmetics and toiletries, according to a board meeting resolution held last year. However, it is not clear if it has immediate plans to enter the segment.
A hybrid retailer, Chumbak also sells its merchandise at 18 exclusive stores across 11 cities in India, including Delhi, Mumbai, Bangalore, Hyderabad, Chennai, Kochi, and Jaipur. A media report in October 2016 said the company planned to double the number of offline exclusive stores to 30 by the end of 2017.
Besides, it also has pop-up stores in prominent malls across the country.
As an online player, Chumbak sells its products on its own platform as well as via third-party e-commerce marketplaces such as Flipkart, Amazon and Myntra. According to media reports, online contributes 25-30% of Chumbak's overall business while the offline channel accounts for the rest.
In FY16, the company posted 88% year-on-year growth in gross revenues to Rs 34.94 crore, up from Rs 18.55 crore in the previous year. But total expenditure also doubled to Rs 55.53 crore from Rs 27.69 crore in FY15.
["Source-vccircle"]