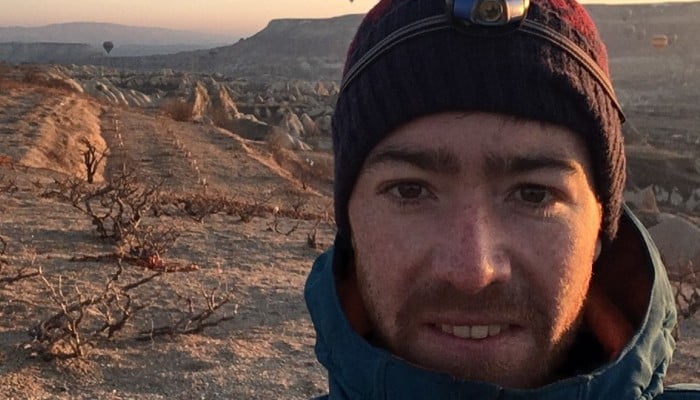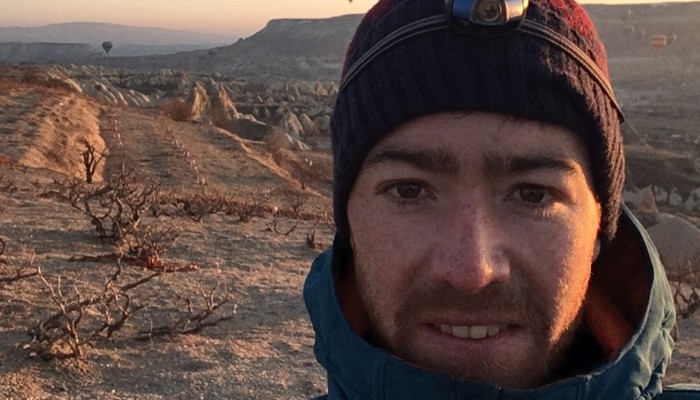 Long intrigued by the changing landscape passing below his flight between Hong Kong and Europe, about two years ago Tom Owens decided to cycle along the Silk Route.
Growing up in Hong Kong, which he still calls home, he developed a love for adventure and the outdoors, while in the UK he developed a passion for cycling and cycle touring. This, combined with his interest in what connects Hong Kong and Europe on the map, propelled him to undertake a spectacular trip.
Needless to say, his friends and family laughed and called the idea crazy. Little did they know that eventually, it would all come true.
An alumnus of West Island School who graduated in 2007, Owens studied medicine at Leeds University in the UK and had been working in a hospital as a qualified doctor for three years when, in February, he decided to cycle all alone from Istanbul to Hong Kong for charity. He was raising support for the White Helmet, an Aleppo-based group of Syrian men and women who risk their lives daily to perform search and rescue missions, pulling victims out of bombed-down buildings in their war-torn homeland.
Tom says his upbringing as an ESF student has also played a part in taking up this big adventure.
"My teachers encouraged independent thinking and gave me the confidence to follow my dreams," he says. "This has definitely shaped my path over the last 10 years."
The three-month undertaking to cycle this ancient system of trading routes led him through Turkey, Iran, Turkmenistan, Uzbekistan, Tajikistan, Kyrgyzstan, Xinjiang, Tibet and mainland China, finishing in Hong Kong at the end of May.
Cycling uphill and chased by dogs downhill, cycling in snow storms in the high mountains and with the sun beating down on him at other times, the trip was a mighty test of physical endurance, heart and perseverance.
"The toughest challenge for me was cycling through the Pamir Highway, a mountain range 4,000m up, for two weeks," Tom says. "This part meant I had to carry my bike through deep snow and unpredictable weather. Most of the time, it was freezing. I would go 12-hour days pushing and carrying my bike without seeing anyone for days at a time."
The journey also had its share of danger. One night, having just arrived in China, he fell asleep at a restaurant after having some noodles. The next thing he knew, he was surrounded by a group of heavily armed policemen wearing bulletproof vests and helmets, who bundled him into a car.
But what made an even deeper impression was the hospitality and largesse of people in all the countries he crossed.
"I have been greeted with exceptional generosity, having travelled for 90 days I spend most of my nights as a guest in someone's home," he says. "They usually see me outside in the cold in a tent and welcome me into their homes with a meal and place to stay for the night. Language is usually the largest barrier but the generosity was outstanding."
Having been inspired by his teachers in the past, nowadays Tom returns the favour by going to his old primary school teacher's classes and motivating his Year 4 classes with stories of his adventures, while also encouraging them to follow their dreams.