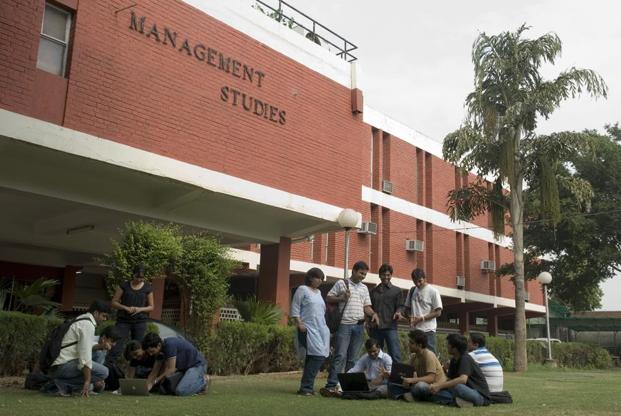 New Delhi: Future funding of central universities could be linked to their performance as part of a plan to make these institutions more accountable. The performance parameters under consideration include quality of education, placement of students and revenue generation.
As part of the move, the Union government will sign an agreement with each of the 43 central varsities and monitor their progress continuously, according to two officials familiar with the development who requested anonymity.
"The central university shall ensure that the user charges/fees charged by it for its various courses recover the maximum cost of providing services," said a draft agreement, a copy of which has been reviewed by Mint.
In fact, human resource development (HRD) minister Prakash Javadekar recently flagged the fact that education fees in central institutions were too low.
"In central institutions, we are teaching at Rs15 per month whereas the cost is Rs20,000 per month. So, students studying in JNU (Jawaharlal Nehru University) or in any other part of the country are indebted to the people of the country and this is the message I'm trying to spread," he had said on WION, a Zee group channel.
One of the two officials cited above said that though performance-linked funding is the way forward, it will only happen after the universities measure up on other parameters like research and research income, teaching and placement of students.
The draft further states that "in fulfilment of its obligations under the memorandum of understanding, the central university shall undertake to achieve certain level of performance… performance evaluation will happen every quarter."
"A joint review by the central university, UGC (University Grants Commission) and ministry of HRD shall be carried out within 90 days of completion of the financial year," it added.
The goal-setting memorandum will comprise four elements: the vision and mission document; autonomy and delegation of financial powers; performance evaluation; and action plan for implementation and monitoring of the promises made in the agreement, said the second official cited above.
The draft agreement says the initiative aims to "provide good learning experience to the students with due emphasis on interactive teaching learning and placements". It also says the universities shall adopt "global best practices" in curriculum, improve teacher-student ratio, keep an account of good research publications, focus on academic and sponsored research output and industry-driven initiatives. And, universities will enhance the competency of students so as to "contribute in the national economy".
The first official said that "if you analyse the draft", it underlines four takeaways. "It wants to fix financial, academic and social accountability among varsities. It says, universities need to provide placement assistance to students, which is not a general practice in central varsities like let's say IITs or IIMs. It talks about mentorship, a new concept in the university system in India, and it calls for quantifying research, both in terms of content and revenue-earning potential."
"Efficiency of a university graduate has generated enough debate and universities should plug this gap…when talking about skills the first thing that people perceive is bottom of the pyramid, the challenge though is equally serious at the top—at the tertiary level of education," he added.
The government spends between Rs200 and Rs350 crore annually on each of the 43 central universities.
A Delhi University professor who requested anonymity said that any formal agreement will be against the university statute and it will be interesting to see if the government wants to amend the law to enforce its vision or do it through executive directives to the universities.
"Universities in India now are facing a huge staff crunch to the tune of 40%. Any additional work without filling up these vacancies means shirking teaching/learning time. Accountability is fine but government should not do this via binding agreements…It may backfire. If they are looking to reduce budget to universities, I would say it's not the right time, more so when we as a country aim to provide quality education at an affordable price," said S.S. Mantha, a former chairman of the All India Council for Technical Education.
["Source-livemint"]