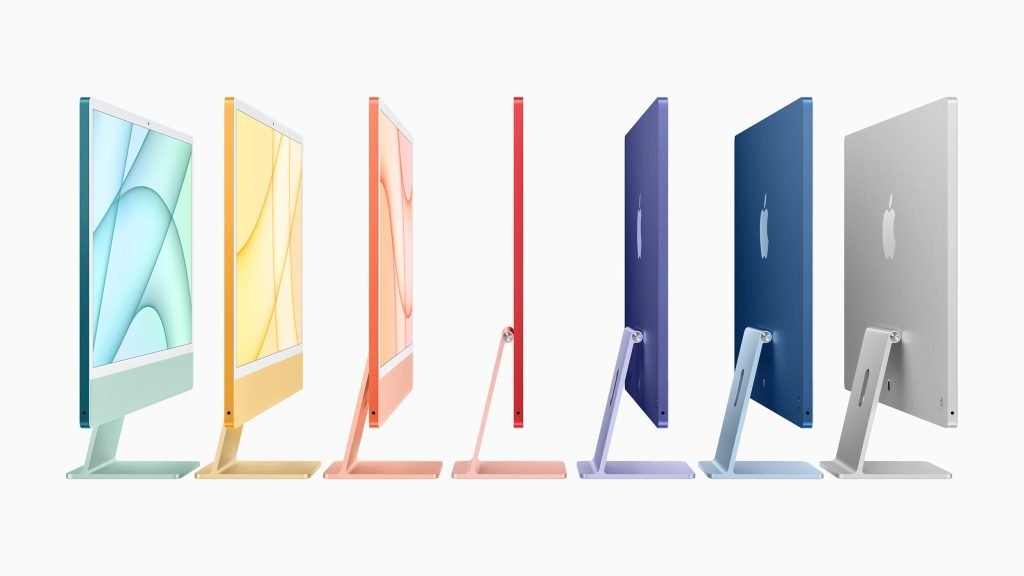 The new M1-based iMac represents a significant upgrade for Apple's popular All-in-One computer. But PC makers sell All-in-Ones too, though, and some of them are good machines. Can any of them measure up to the new iMac?
We looked closely at the specs we know about Apple's new computer, and compared it to the All-in-Ones from major PC makers. Of course specs alone don't tell the whole story, but on the face of it, the iMac should make its Windows counterparts nervous.
Value: The iMac loses
It's a little hard to get a bead on just how much the new iMac 24-inch costs, as it won't be available to order for a few more days and won't ship until May. As expected, however, it's premium Apple pricing.
The base iMac nets you a slightly slower M1 chip, 8GB of RAM, and 256GB SSD for $1,300. Perhaps in a move only Apple can pull, the base iMac doesn't even appear to come with Gigabit ethernet or USB-A ports. That's a cold move, because USB-A ports and ethernet are pretty much a standard feature on every single desktop made.