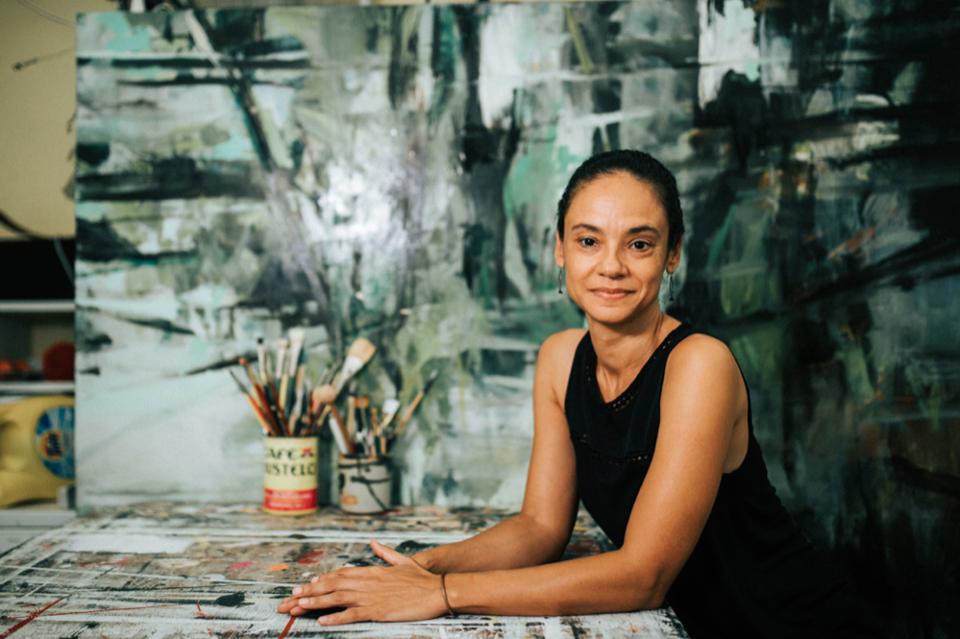 Is your business ready for the worst? Could you start again if you lost it all? Those are difficult questions that many entrepreneurs would rather not face. Sally Binard knows this first-hand.
She's a Florida-based ceramicist and painter. A former marine biologist, Binard started selling handmade ceramics on Etsy in 2014. Her business Zebra Wing Studio took off and by 2015 formed 30 percent of Binard's income, something she describes as a "happy accident." In 2017, Hurricane Irma changed everything.
"In [the Florida Keys], a lot of the houses are built on stilts, so you've got a downstairs level, and then the home starts above the first level," Binard says. "We were hit by a category four hurricane, four feet of water. It just swept the entire downstairs studio away."
With no equipment in her home studio Binard couldn't produce work for six months. Then she saw an ad for a disaster relief grant by Etsy and CERF+ on Instagram. CERF+ is a nonprofit that helps artists prepare and recover from emergencies and disasters.
Binard applied and received $1,000. That grant prompted Binard to apply successfully for several others, which she used to restart her ceramics business. Today, she also supplements her income by providing bookkeeping services.
Since the disaster, Binard's approach to business has changed. She purchased renter's flood insurance and created an evacuation plan listing everything Zebra Wing Studio needs to operate.
Binard recommends entrepreneurs worried about similar problems back-up critical business documents, and consider what they can do alone or carry to a car in a hurry. She says, "When things hit the fan, people aren't available to you as much as you'd like…because they're dealing with their own emergency situation."
Elaborating on this mindset, she says, "If I don't have people available to help me, what can I do by myself? How can I orchestrate my evacuation so that I'm not really dependent on other people?"
The Business Of Less
Hurricane Irma changed how Binard approaches her craft. These days, she mostly relies on small or light-weight equipment she can carry out from a studio in a hurry.
"For a pottery-based business, I need my kiln. I need my slab roller, my tools," she says. "I'm a 5-foot-4-inch woman. I'm very small and petite. I bought a small kiln that I can lift on my own, and it can fit in the back of the Honda Civic. It means I work smaller, but I'm okay with that. If I need to fire larger pieces, I can rent kiln space or reach out to other potters."
Binard also cites an interview with guitarist Jack White of The White Stripes as informative. In that interview, White explained how he plays music on a $25 guitar from Sears and Montgomery Ward.
"Look at the music that this guy is making," Binard says. "As artists, we're so creative. We can make something out of nothing, something unique that didn't exist before we thought of it. I discovered I didn't need as much as I thought I did. The art is better because you're using your mind more, digging deeper out of necessity."
Inspired by this approach, Binard moved away from relying on slab rollers that cost $700 or more. Instead, she crafted one that cost just $6.
Today, Binard's Etsy store is thriving, and she praises platforms like it for enabling introverts to reach an audience without "pounding the pavement." Understandably, Binard continues to plan for the worst saying, "I will not let this happen again."
["source=forbes"]