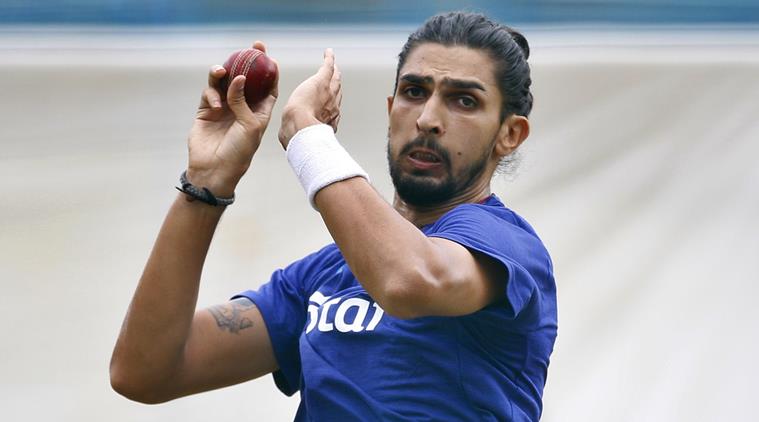 India's seniormost speedster Ishant Sharma's has done an honest introspection of his bowling and has come to a conclusion that he has not been upto the mark in limited overs cricket unlike longer version where he is the pace spearhead. "You have to be honest to yourself and that makes it easier for you to accept things. I have to accept that I
didn't do well in shorter formats. But I am doing well in Tests and so I know what my strengths are. It's important to
know what your strengths are," Ishant told BCCI.TV a day after the two-day practice game.
Talking about strength, Ishant explained that it varies from player to player. "Bhuvi (Bhuvneshwar Kumar)'s strength is swing but he can't extract the bounce like I can do. Similarly, I can't get the ball to swing like Bhuvi," said Ishant, who has 201 wickets from 68 Test matches.
The lanky pacer stated that he is sharing his experiences with other pacers like Umesh Yadav, Bhuvneshwar, Shardul
Thakur. "I am sharing my experiences and hoping that what worked for me also work for them. But then they have to also identify their areas of strength."
Conditions in the Caribbean islands will be "challenging" as it will be "hot" and the "recovery" will be important for
the pacers. However Ishant said that flat pitches can't be an excuse for the pacers on just bowling right areas and depending on spinners.
"You have to have enough overs under your belt. You have to work hard enough even if conditions are not favourable. It is easy to give up and say there's nothing in the wicket so spinners will do the job and we will only try to hit the areas. It doesn't work like that. Specially for me, as I like to go flat out whether it is my second or third spell. I love to give my hundred percent."
[source;indianexpress]