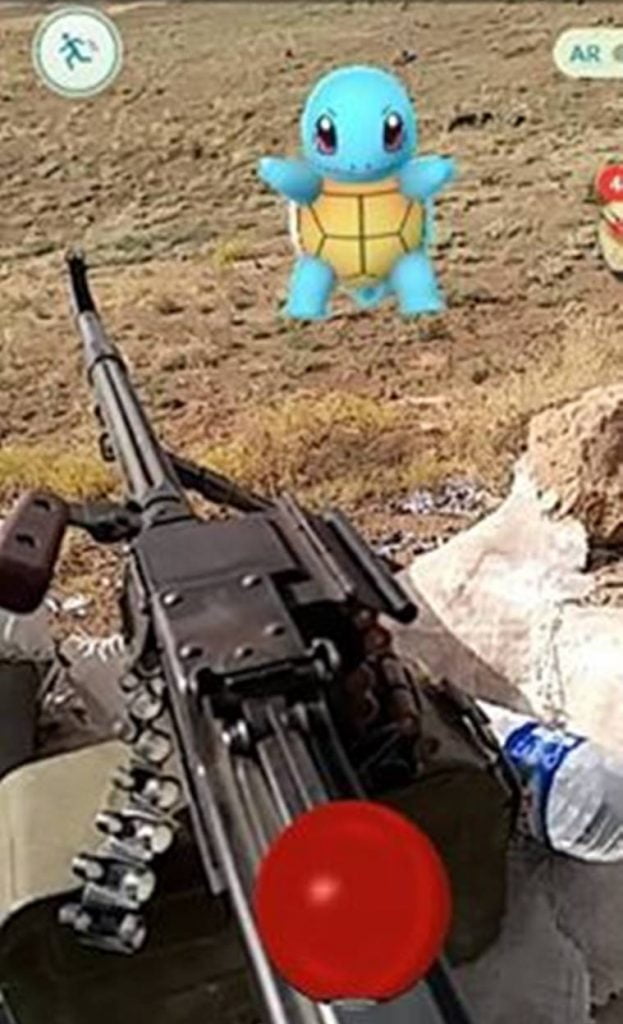 A soldier fighting in Mosul against Islamic State terrorists has challenged them to a 'Pokemon battle'. Yes, you heard it right.
A former US marine fighting, identified as Louis Park, alongside Christian militia was not immune to the 'Pokemon Go' madness that has slowly taken over the world ever since its release last week.
Park posted a screenshot of him playing the popular mobile game with the caption: "Just caught my first pokemon on the Mosul front line by Teleskuf. Daesh, come challenge me to a pokemon battle. Mortars are for p******.'
The screenshot shows that Park was about to catch Squirtle, his first Pokemon character in the game. It is a surprise that the game even works in Iraq as so far it has been made available in just a few countries.
Pokemon Go is an augmented reality game that uses GPS location and the device camera to lead players on a real-world Pokemon hunt for characters. The game created by Ninetendo's Niantic saw its parent company shares rise dramatically in Tokyo stock markets. A week after its release its stock has rose rapidly with the game overtaking Tinder and Twitter in the number of downloads.
[source;indianexpress]