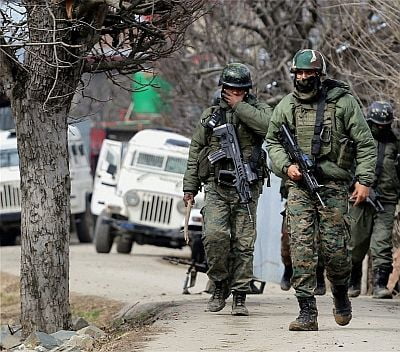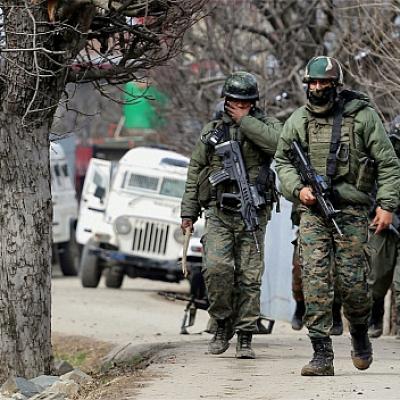 12:17
Army back in Kashmir's crisis zone after 2 years:
For the first time since 2014, the army took up positions in rural areas of four trouble-tossed South Kashmir districts of Pulwama, Shopian, Kulgam and Anantnag, which witnessed the bulk of violence in the last two months, accounting for more than 50 of the 70 deaths.
Army chief Gen Dalbir Singh Suhag reviewed the security situation in the four worst-affected districts, asking jawans to remain vigilant towards the needs of the administration seeking to regain order after weeks of violence and protests that have left thousands of people and security personnel wounded.
11:58
Katju attacks Kejriwal over 'holy city' promise to Amritsar:
 Retired Supreme Court judge Markandey Katjuhas come down hard on Arvind Kejriwal for vowing to declare Amritsar a 'holy city' if Aam Aadmi Party is voted to power in Punjab.
Katju said that the AAP convenor has 'stooped to the lowest level' with this announcement, and has exposed himself as a mere demagogue and mountebank 'who has nothing in his head, but can go to any low level to get votes'.
Delhi Chief Minister Kejriwal, who is currently touring Punjab, had announced 'holy city' status for Amritsar and Anandpur Sahib if the AAP comes to power in Punjab. He also promised to prohibit consumption of alcohol, meat and tobacco within the walled city of Amritsar.
11:27  JUST IN: Akhil Bharatiya Vidyarthi Parishad has won the positions of president, vice president and secretary while National Students' Union of India won the joint secretary position in the Delhi University Students Union polls. 
11:22  In UP, Mayawati has two choices:  While the 2017 elections in Uttar Pradesh are approaching, the BSP '" which has not won a single Lok Sabha seat in 2014 '" has two tactical decisions to make, regarding its attitude vis–vis the Muslims and the Congress.
[source;rediff.com]