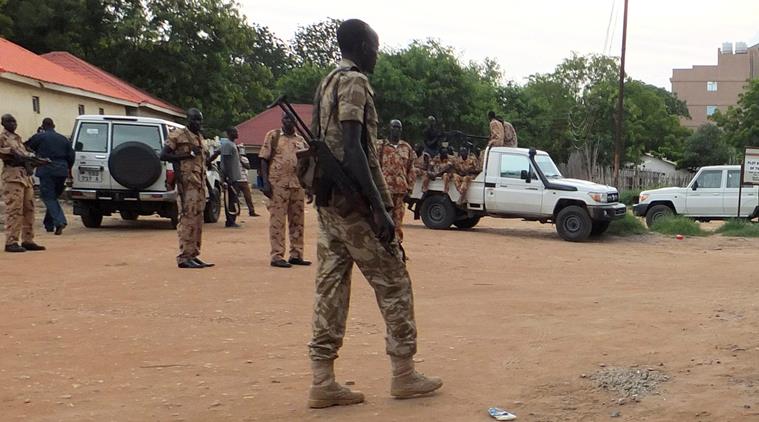 In the face of violent clashes between anti and pro government forces in South Sudan, External Affairs Minister Sushma Swaraj on Tuesday reiterated that security of Indians is of paramount importance and that India has formed a task force to take stock of situation there.
"We have made all arrangements to evacuate Indians from South Sudan in case the situation deteriorates further," said Swaraj in a statement.
South Sudan is witnessing escalated violence due to clashes between anti and pro government forces, and the Indian government has advised Indians not to travel to the war-torn country.
Last week, the Indian embassy in South Sudan had asked Indians stranded there to stay calm, assuring them that they are in constant touch with authorities in India and all options are being considered to provide relief to them amid heavy fighting between South Sudan's army and former rebels.
According to official data, there are a few hundred Indians in South Sudan. Some of them have set up businesses in Juba and others are working for various companies. A small number of Indian nationals also work in Christian missionary organizations in that country.
[source;indianexpress]