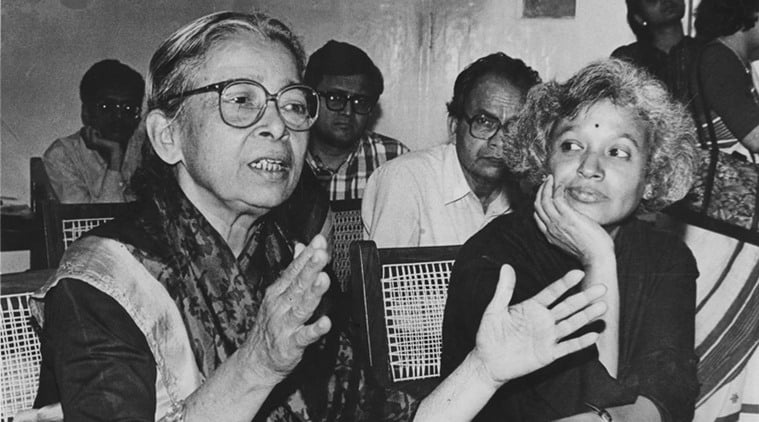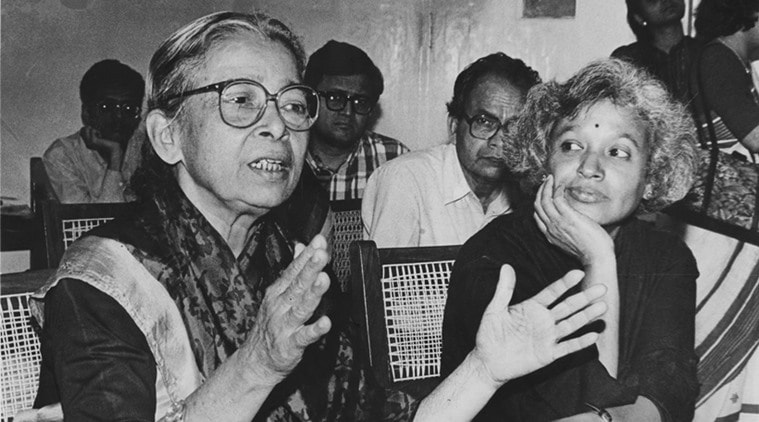 Hathighisa in Naxalbari is about 560 km from the south Kolkata nursing home where author and activist Mahasweta Devi spent her last few months. Yet, the Magsaysay award winner and Padma Vibhushan, who died on Thursday, is almost a local deity in the seat of the Naxalbari movement of the 1960s.
"I was an unlettered woman when I picked up the cudgels to participate in the Naxalbari uprising, yet I know that Mahasweta Devi inspired many to fight along with us," said Shanti Munda, 72, who was at the forefront of the peasant-led Naxalbari revolt of the 1960s.
"Like Sujata in "Hajar Churashir Ma" (the author's seminal novel on the Naxal movement), I have lost my son, too. He wasn't killed in an encounter but was a victim of oppression. Mahasweta Devi made that bereavement political," said Munda, a farmer and a member of the CPI-ML.
Mahasweta Devi, who was born to a poet father, Manish Ghatak, and a social worker-writer mother, Dharitri Devi, in Dhaka in 1926, never shied away from politics.
About a decade ago, during the Singur-Nandigram movement, she had stridently criticised the CPM government's acquisition of fertile agricultural land from farmers to set up industrial plants. In a 2010 interview to The Indian Express, when asked if she feared any repercussions for speaking out, the author had said: "Ami Ritwik Ghotoker bhagni, Bijon Bhattacharya r ordhangini. Amaar kiser bhoy? Amra bhoy bole kichu jani na (I am Ritwik Ghatak's niece, I am the wife of Bijon Bhattacharya. What should I be scared of? We don't know what fear is)."
Mahasweta was married to the famous Bengali playwright Bijon Bhattacharya, one of the founding members of IPTA. She was one of the first Indian writers to address the concerns of Dalits and tribals, especially women. Her much-acclaimed book "Draupadi" is about a tribal woman named Dopdi, who is accused of being a Naxal and picked up by the police, who then gangrape her.
A collection of short stories "Breast Stories" (2010), translated by post-colonial critic and theoretician Gayatri Chakravorty Spivak, introduced the Anglophone world to her world of subalterns and their rebellions.
Manoranjan Byapari, 63, arguably Bengal's most important Dalit writer, considered Mahasweta Devi as his mentor. His chance encounter with the writer in the 1980s is legendary in Bengal's literary circles. Byapari was a rickshaw puller then. "Her writing spoke to me because she was the only writer talking about us. While bhadralok Bengali literature whitewashed the problems of Dalits, she focused on them. Do you know what that meant to a young Dalit man like me?" said Byapari.
[source;indianexpress]