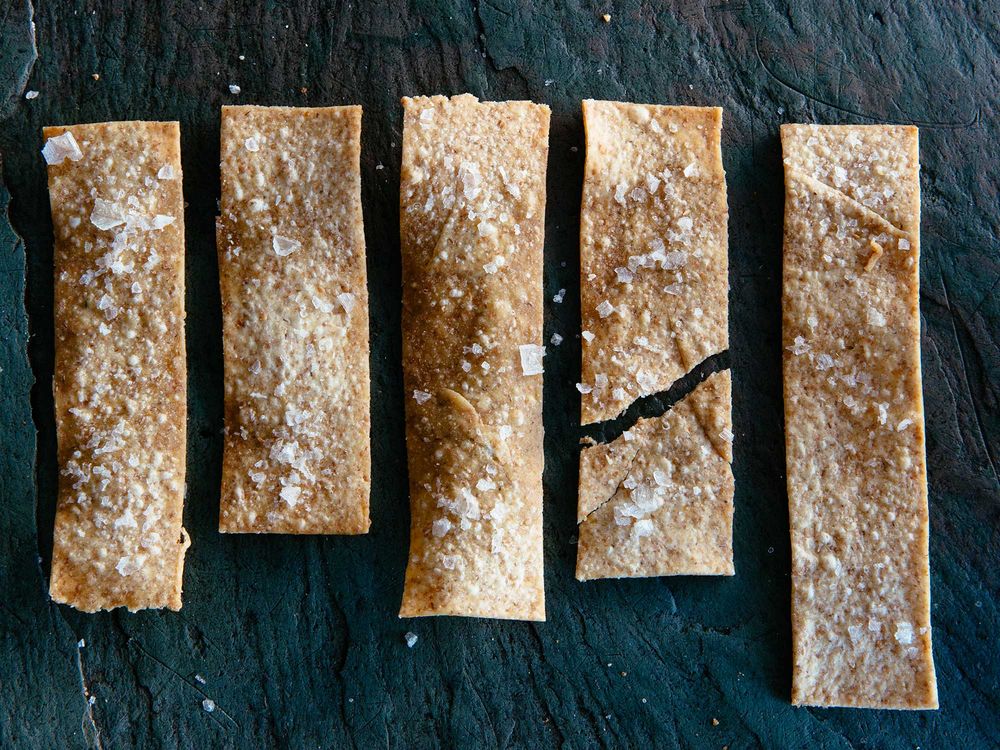 If you're looking for something easy to complete your hors d'oeuvres next time you're the host, look no further than these crispy, salty olive oil crackers. They're the perfect complement to your dips, rillettes, and otherwise crunch-less items. The bonus: these crackers look so dressed up, but they really only come from five ingredients plus just an ounce of patience when rolling out the dough. The recipe's so straightforward you'll commit it to memory.
Anya Fernald, whose Home Cooked inspired this recipe, says if you want your crackers to be crispy, you have to be sure to roll out the dough extra thin. It shouldn't spring back at you, and it shouldn't feel sticky. Otherwise, with the ingredients essentially being flour, olive oil, and salt, these babies are hard to mess up.
If you're looking to be a little adventurous, you can always experiment with different flours or flavors of olive oil. You could switch out some of the whole wheat flour for rye to give them a heartier texture. Or use this as an excuse to peruse the olive oil aisle at your favorite specialty store. Whatever you decide, as long as your crackers are crispy, you really can't go wrong.

["source-saveur"]