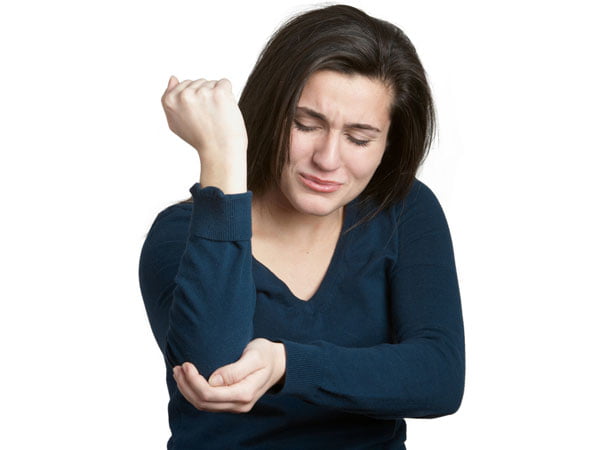 A balanced diet is one of the prerequisites to living a healthy living. It not only is important for maintaining a steady and stable body weight, losing fat and building muscle; but it is also for maintaining the various bodily functions like secretion of hormones and enzymes. Protein is derived from the Greek word "proteos", which means " the first " or "the most important one". Indeed protein is one of the major components of a person's diet. The RDA (Recommended Dietary Allowance) of 0.8 grams per kilogram of lean body weight (1 kilogram=2.2 pounds) of protein is required. However, athletes need higher doses of protein. People who weight-train regularly may require as much as 2 grams of protein per body weight. This protein is directed towards recovery of muscles, which get worn out during strength and weight training.
However, a lack of protein is catastrophic to the health of everybody. You must maintain a high degree of protein intake, irrespective of whether you hit the gym or not. Lack of protein can indeed spell doom for your mental and physical well-being in more than one ways as described below.
1. Weak Muscles: Protein is the most important macronutrient when it comes to growth, repair and gain of muscles. This is especially important for people who lift weights. Absence of protein will lead to less gain and an even muscle loss. It must be mentioned here that all forms of protein are not alike. While there are fast-releasing proteins like whey, there are also slow-releasing proteins like casein. While fast-releasing protein must be consumed immediately after your lifting session, slow-releasing protein must be had prior to sleeping to ensure a slow but steady release of protein while recovery takes place during sleep.

2. Low Immunity: Antibodies are extremely important for maintaining the health of an individual. These antibodies combat pathogens and keep infections at bay. They are therefore the building blocks of immunity. Protein is important for the production and synthesis of antibodies. A decrease in antibodies would therefore contribute to a low or weakened immunity.

3. Irregular Menstruation: For maintaining regularity in menstrual cycles, a woman needs to maintain a healthy supply of healthy fats and proteins in the body. Moreover, she must also make sure that the overall number of calories does not dip below a certain level. So, extreme crash dieting and loss of appetite are serious issues to be considered.
4. Fluid Retention: A diet which is high in protein compared to carbohydrate is less likely to retain water. On the other hand, a diet which is high in carbohydrates and salt is likely to retain more water. As a structural component of your cells and organs, protein actually helps keep fluids where they need to be. If you don't get enough protein in your diet, these structures may fall apart, allowing the fluids to leak, causing oedema or fluid buildup.

5. Difficulty In Sleeping: According to various researches conducted to measure the effect of protein on the quality of sleep, it has been found that diets which included greater quantities of protein in comparison to carbohydrates induced longer and deeper sleeping intervals. Sleep is important because deep sleep is the time when the body recovers. It is also important to lessen mental stress associated with modern lifestyle.
6. Brain Fog: Brain fog may be described as feelings of mental confusion or lack of mental clarity. It is called brain fog because it can feel like a cloud that reduces your ability to think clearly. It can cause a person to become forgetful, detached and often discouraged and depressed. One of the major ways to deal with brain fog is to increase the protein intake. Protein contains important amino acids that are essential for the production of key neurotransmitters that regulate brain function. One may consider easy-to-cook foods like egg whites. One can even consider buying whey protein supplements.

7. Mood Swings: Mood swings are periods of variation in how one feels, changing from a sense of well-being to one of depression. Mood swings have many causes. But one of the major causes is the abrupt variation of blood sugar levels, also called hypoglycaemia and hyperglycaemia. This condition can be dealt with if the body gets a regular supply of protein. Moreover, proteins also aid in the production of neurotransmitters like serotonin.
["source-boldsky"]