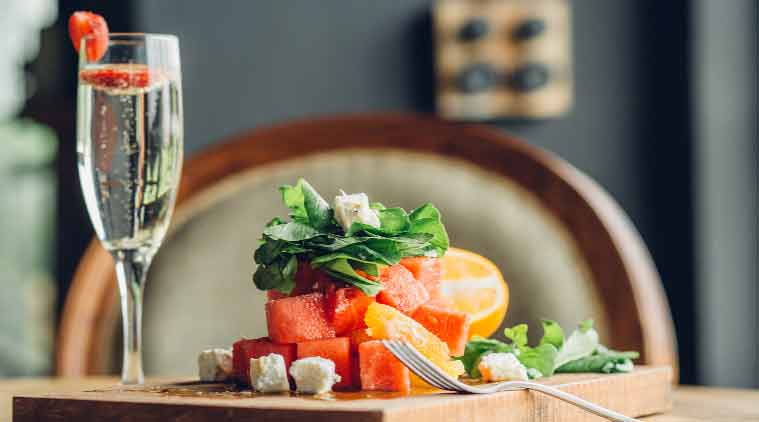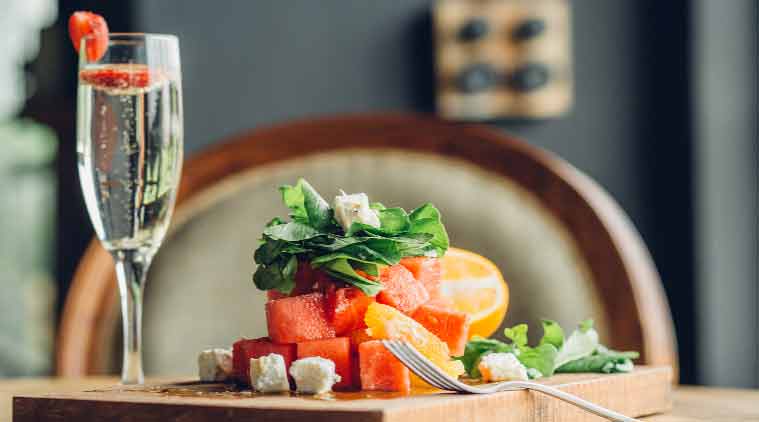 Overlooking Green Park and Hauz Khas is the somewhat curiously named Backyard. Curious, because it resembles the Hanging Gardens of Babylon, draped over two upper stories and replete with plants, quirky objet d' art, and those mist sprayers, so necessary in Delhi outdoors in the summer.
The menu is essentially comfort food, with a twist. The salads come in mason jars, to be tossed as you will, apart from a pastiche of pizza, pasta, grills and sliders. The liquor list is long and languorous, full of spirits and a cornucopia of cocktails. All the elements to make a good backyard party. Ah, now we get it.
We begin with the Stretch Sliders and the Poutine. The sliders sashay up first — incredibly sexy pulled pork, with a flavour so powerful that they're corrupt — their modesty, or lack thereof, draped in Garden of Eden-esque greens between the softest buns you ever took between your teeth. We promise we intend no euphemisms; pulled pork in buns here is just that much of a win.
The Poutine, comprising crisp French fries swirling in a melange of Tuscan tomato sauce (not ketchup), melting cheese and dusted with spice is a hot mess and a gloriously gooey one at that.
For our mains, we delve into Fishy Tales, literally what the dish is called, and because we're generic like that, a tenderloin steak. The story with the scales involves fish grilled in Thai herbs and while it is as flaky as that one friend everyone has, the herbs come on a tad too strong; like that other friend everyone has. The steak comes coated in a mushroom jus that would please a Hobbit's heart and a mash that would melt a girl's (what is with women and potatoes? Must explore further). The meat itself makes a man out of you.
Dessert, on the other hand, is a kid's dream dish: toasted marshmallows and other candy mired in a delicious bog of Nutella, all smeared across a Sicilian-thin and crispy sweet pizza base. We make like Benjamin Button and happily dig in.
["source-indianexpress"]