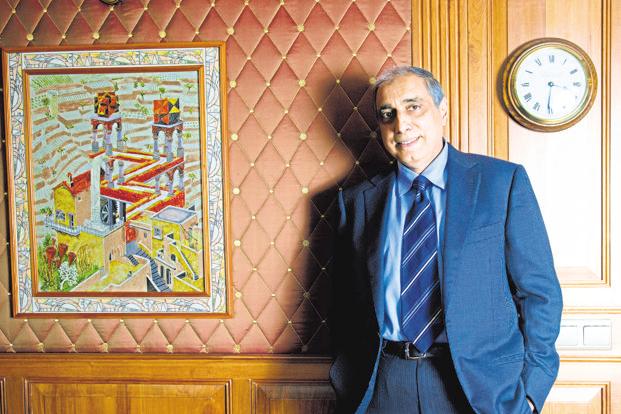 Bengaluru: Armed with fresh capital commitments, Prestige Group is gearing up to build a new mid-income housing portfolio, accelerate its office development business and enter India's largest property markets National Capital Region (NCR) and Mumbai, which would take the Bengaluru-based developer into the next level of growth.
In 2018, Prestige signed a Rs2,500 crore residential joint venture agreement with HDFC Capital Advisors Ltd and a term sheet with marquee investor GIC Pte Ltd to sell a 40% stake in a portfolio of office projects for around Rs2,000 crore in two of the largest fund-raising deals of 2018 so far.
While the deal with GIC will take another two months or so to conclude, Prestige is already in talks for a central Mumbai project development and has signed a 25 acre land deal in Noida for mid-income housing other than signing up for new projects in Pune and Hyderabad. "We see huge potential in the office development business. We have grown our business to a certain size and the idea was to access fresh capital by unlocking some value which can be re-invested in building existing assets and to expand. We are looking at several opportunities for greenfield developments in office and residential across geographies," chairman and managing director Irfan Razack said in an interview.
The company's potential launch pipeline is around 35 million sq. ft, of which 12-15 million sq. ft will happen over the next one year.
Last week, its subsidiary Prestige Exora Business Parks Ltd and GIC signed a preliminary term sheet where the latter will buy a minority stake (in Prestige Exora). Exora is a bouquet of office projects totalling 8.5 million sq. ft, of which 5 million sq. ft is rent-yielding and the rest is under construction.
Unlike GIC's deal with DLF Ltd last year, where DLF promoters sold stake in the rental arm for Rs8,900 crore, in the Prestige-GIC deal the money will be mainly used to build its existing assets as well as expand its overall portfolio.
"The advantage is that Prestige doesn't have huge debt like DLF and so it can actually take that money out and use it to grow the company in whatever way it feels. To have access to equity capital without the stress of debt repayment gives the developer a big advantage," said a person familiar with the company's plans, who did not wish to be named.
Prestige-HDFC's mid-income housing platform could kick off with a large 180 acre land parcel that the developer owns along Bengaluru's Sarjapur Road.
"We are looking at good land parcels everywhere but not in tier II and III cities or faraway places from large cities. We want to be in Chennai, Bengaluru, Hyderabad, NCR and Mumbai," Razack said.
"There is good opportunity today to monetize core asset portfolios due to the appetite of global institutional investors and sovereign funds. For good developers, it's probably one of the fastest routes to maximise value instead of waiting for a REIT (real estate investment trust)," said Amit Goenka, managing director and CEO of investment firm Nisus Finance Services Co. Pvt. Ltd.
["Source-livemint"]