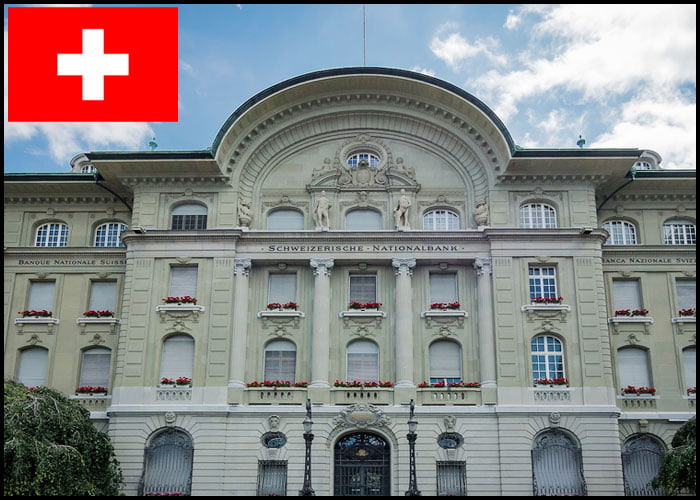 Please use the sharing tools found via the email icon at the top of articles. Copying articles to share with others is a breach of FT.com T&Cs and Copyright Policy. Email [email protected] to buy additional rights. Subscribers may share up to 10 or 20 articles per month using the gift article service. More information can be found here.
https://www.ft.com/content/7fea14d0-282b-11e8-b27e-cc62a39d57a0
The Swiss central bank kept its policy on hold at its quarterly rates announcement on Thursday, but maintained a close eye on both the value of the franc and the country's housing market. In a statement, the Swiss National Bank indicated that its customary aversion to excess currency strength would remain in place. It will "remain active in the foreign exchange market as necessary", it said, noting that a burst of weakness in the US dollar had given the franc a lift of late. In turn, it said that had doused down inflation forecasts a little, bringing its forecast for inflation this year down to 0.6 per cent from 0.7 per cent in its previous assessment in December. Next year, it predicts inflation of 0.9 per cent, down from 1.1 per cent. On housing, it added (with our highlights): Imbalances on the mortgage and real estate markets persist. While growth in mortgage lending remained relatively low in 2017, prices for single-family houses and owner-occupied apartments began to rise more rapidly again. Residential investment property prices also rose, albeit at a somewhat slower pace. Owing to the strong growth in recent years, this segment in particular is subject to the risk of a price correction over the medium term. The SNB will continue to monitor developments on the mortgage and real estate markets closely, and will regularly reassess the need for an adjustment of the countercyclical capital buffer.
["Source-ft"]