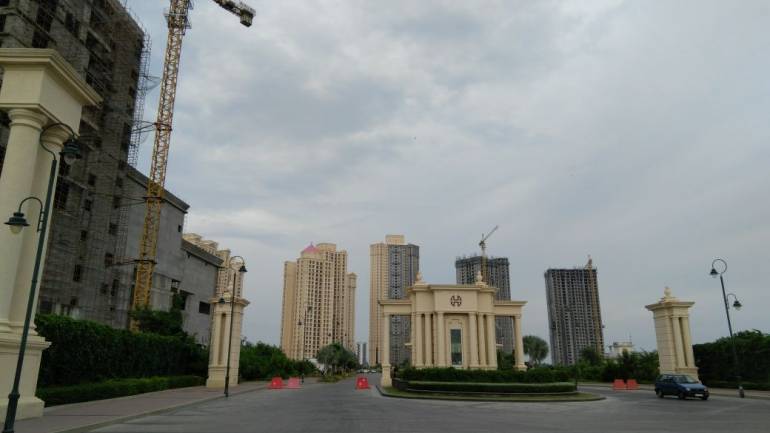 In the post-RERA Era, Tamil Nadu could become one of the first states to overhaul its existing housing policy, as the government plans changes to existing guidelines surrounding land-pooling, low-cost housing and project approvals
Doing business in Tamil Nadu's real estate sector is set to get a lot easier, provided a list of proposals gets the state government nod.
The first of these proposals involves the State Housing and Urban Planning Department planning an overhaul of Tamil Nadu's existing Land Pooling policy. "There are different models of land pooling across the country, and we are working on one of our own," said TN Housing and Urban Development Secretary DP Yadav, in an exclusive chat with CNBC-TV18. According to the proposal, the Urban Planning Department is assessing the possibility of opening up land banks along Chennai's Outer Ring Road, for the development of commercial projects, abutting the corridor.
"The role of the planning authorities should be to open areas of development in a directional manner. So, we are working on certain guidelines," Yadav added.
Over the next few months, the Housing Department will also consider a long-pending proposal to introduce a first-of-its-kind Township Policy in the State.
In June, CREDAI Tamil Nadu had presented the proposal to the State Housing Minister, Udumalai Radhakrishnan, making a case for better infrastructure like metro-water connections and power sub-stations in the vicinity of large township projects outside Chennai Metropolitan Development Authority (CMDA) limits.
"This is at a conceptualisation stage and our people are working on it. So, I'm hopeful that in three or four months' time, we should have a framework," said Yadav, adding that planning authorities were doing all it can to ensure proper road connectivity in the immediate vicinity of these projects
The Housing Department is mulling changes to the system of approvals for residential projects. "We have been discussing the introduction of a Trust and Audit model for approvals, where our projects are deemed approved within a period of 30 days, as opposed to the nine months that it usually takes for these approvals to come through," said Ajit Chordia, President, CREDAI Tamil Nadu.
Another proposal being worked on is to do with changes to Tamil Nadu's Affordable Housing Policy. At present, the only incentive that developers have, to build low-cost homes is a relaxation in Floor Space Index or FSI. "However, it (the incentive) has not been working out as there haven't been many takers," says Yadav. "Granted FSI and utilizing that FSI are two very different things. We want to see what changes we could make to the policy, so that the FSI that is granted, is also utilized."
CREDAI and the State Housing Department have so far conducted three rounds of meetings, to discuss changes to the policy.
"Although we had something more in FSI, we still had to follow the same norms: setback space, distance between blocks and OSR remained the same," says Chordia, "So, while the objective of the government is laudable in awarding the developer to have more FSI to make his product more affordable, in practice, we have not seen many private projects utilizing this FSI benefit."
While the industry has been upbeat about these proposals seeing the light of day, some developers urge caution with expectations. With political uncertainty in Tamil Nadu at its peak, there are fears over whether these proposals will remain merely on paper for an extended period.
Earlier this month, a merger between two factions of the AIADMK saw Former TN Chief Minister O Panneerselvam sworn in as Deputy Chief Minister, who assumed additional charge of the Housing and Urban Development Ministry.
"We haven't had the chance to meet the new minister yet," said a Chennai-based builder requesting to not be named, "Remember that a number of these proposals were made when the previous minister was in office. Since we don't know when the present dispensation intends to act on these proposals, they remain proposals for the time being."
["Source-moneycontrol"]