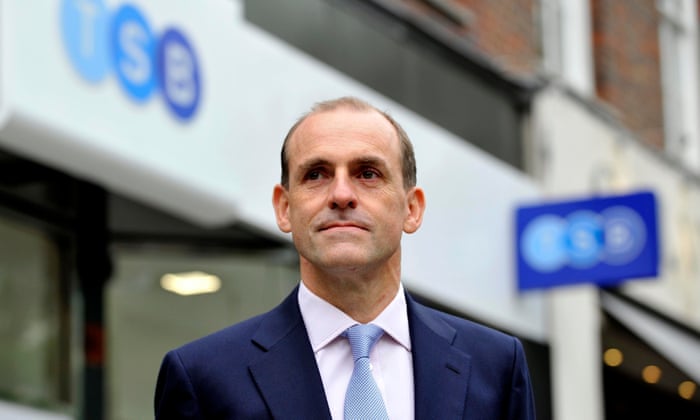 TSB chief executive Paul Pester. Photograph: Nick Ansell/PA
Question: Who controlled the timing of migration of IT systems {TSB or parent company?]
Bailey says that will be a major part of the investigation. It was utilising [parent company] Sabadell's platform but the responsibility rests with TSB managment…
But this can't descend into finger pointing.
On the question of accountability, Bailey says in this case there is a relationship with an outsourcer (in this case part of the parent company). You can't outsource responsibility, and it rests with the management of the TSB.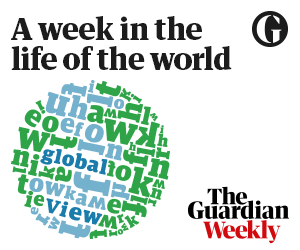 Question: have TSB now got it right?
Bailey says they have improved considerably. The days of the rather generalised and rosy statements, we haven't seen them so often. But it is still important, there are a lot of things going wrong in branches, quite basis and important things. These things still need fixing and it will take time.
Since you're here … we have a small favour to ask. More people are reading the Guardian than ever but advertising revenues across the media are falling fast. And unlike many news organisations, we haven't put up a paywall – we want to keep our journalism as open as we can. So you can see why we need to ask for your help. The Guardian's independent, investigative journalism takes a lot of time, money and hard work to produce. But we do it because we believe our perspective matters – because it might well be your perspective, too.
If everyone who reads our reporting, who likes it, helps fund it, our future would be much more secure. For as little as $1, you can support the Guardian – and it only takes a minute. Make a contribution. – Guardian HQ
Question: were your expectations on communications reflected in Pester's testimony.
Bailey says it should have been a more thorough and balances communications situation.
My bias would be tell it as it is and communicate extensively.
Question: have you ever issued a letter quite like this before, including saying Pester was too optimistic and statements to the public were poor?
Bailey says we don't have these situations too often.
Some parts of the bank's service are functioning, and it's fair enough to point that out but there is a danger of overemphasis of that which gets away from the fact there are parts that are troubled.
Sutherland says they have a torrid time with the branch systems, leading to very busy branches. It's quite clear those systems problems still exist. It's the bits that are not working we are not hearing so much about.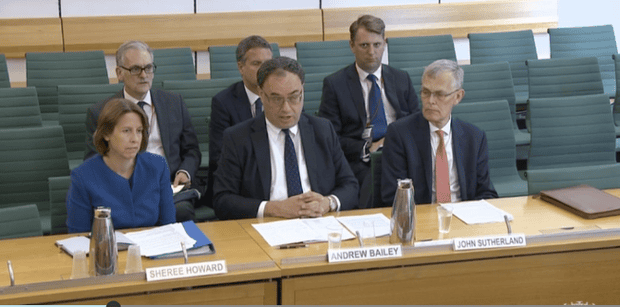 The FCA testifying today Photograph: Parliament Live
Here's what FCA chief Andrew Bailey told MPs about the fraud attempts on TSB customers (at 2.40pm)
I"m going to be a little bit circumspect about what we say about fraud…as we don't want to give information that fraudsters could use against the firm.

We think there's been just over 10,000, 10,600, incidents, and that has resulted in a level of payout.
FCA special advisor John Sutherland then explained how the number of 'alerts' of possible fraud are still rising. These alerts lead to customer accounts being blocked or stopped while the situation is investigated – but TSB is struggling to cope.
Sutherland said:
"TSB is resourcing up to clear those alerts as soon as they can, but they are still on an upward trend.

That doesn't indicate so much that there is an increasing amount of fraud, it's just that they not resourcing themselves yet to clear them fast enough.
Sutherland then talked about the "huge variability" in TSB's ability to handle calls from customers who may have been defrauded, with just one in 10 getting through at the busiest times. Clearly that's not acceptable.
Question: Do you feel TSB has adhered to the requirements on communcating the situation.
Bailey says we have had some frank conversations about communications, and we said in our letter we were not satisfied.
There is an onus of overcommunication, to tell customers what is happening. There is uncertainty at the start about what the situation is.
Looking at the daily service levels, they were very volatile. Looking at averages doesn't give the entire picture.
There should have been more communication and it needed to be more reflective of the fact it was a volatile and uncertain situation. Its not easy to communicate volatile. But otherwise you see a lot of criticism from customers.
A more straightforward recognition of what the situation was would have been helpful.
Has TSB always co-operated?
Bailey says yes, they are working very hard, I do not want to call into question their hard work. They are in a hole and they are trying to get out of it.
That is not the issue. The issue is how did you get in and how do you get out of it and protect the interests of customers.
Bailey is asked about the suggestion that TSB chief executive Paul Pester had some information including slides from IBM which he did not share with the previous hearing.
Bailey says IBM were brought in on the Wednesday, by the following Sunday they had produced slides of the issues. We saw those on Sunday, the hearing followed on Wednesday.
They are not definitive but they do point to things. At the hearings, Pester said IBM believe issues are in the middleware.
But it appears to be not just in the middleware, which the IBM slides show.
Question: where are we in timeline for having a coherent plan for the recovery of services?
Sutherland says there is a rolling fortnight forward plan for fixing faults in IT, but we haven't seen a plan for getting back to where we were before migration.
Bailey says one of the reasons they brought IBM in was they didn't have that plan, IBM are helping put that plan in.
Question: does TSB understand the problems, and have the root causes been found?
Bailey says the understanding of the problem has evolved over time. It is still evolving, I do not regard that as particularly negligent.
The rate of emerging faults is falling off, as you would expect.
It would be wrong to speculate [about our investigation] but testing will be one of the key questions. How robust and rigorous was it.
They have put a fix in, and something else happens elsewhere in the architecture, and messages are sent to customers which shouldn't be. So that gets back to testing.
Question: when was FCA first told about the TSB problems?
Bailey says the first warning that the FCA got was on the Sunday evening, we were notified at one minute to nine o'clock.
They were going live at 6 o'clock, they first identified problems at 6.20.
We heard just before 9,. we had the first call just around midnight.
The FCA response was activated the next day.
Morgan says FCA says they had not met standard for repaying fraud, why was that?
Bailey says they were initially overwhelmed.
The FCA's Sheree Howard says, they have now prioritised that.
Morgan says is there a pattern of TSB trying to argue the case before refunding.
The FCA says no.
["Source-theguardian"]