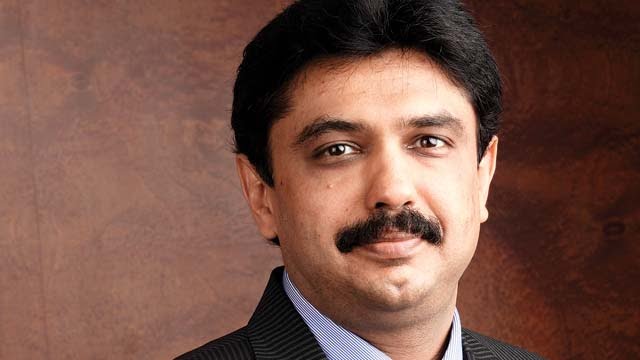 Kamal Khetan, chairman & managing director, Sunteck Realty, tells Ateeq Shaikh why property prices will not decrease and stagnancy in the real estate prices in itself is a dip in the rates. He also shares his views on MahaRERA (Real Estate Regulation Act) and why his company will not venture outside Mumbai Metropolitan Region.
What's the situation in real estate industry?
After demonetization, MahaRERA and with GST coming, there have been a lot of changes in the last one year. All these would make organised corporate developers stronger and there will be a consolidation in the industry and which we are already seeing. The unorganised know that they won't be able to take MahaRERA or cash flows will get affected. So they are ready to go for joint venture or joint development models or trying to get out of the project by selling them. There are immense joint ventures or joint development opportunities that we are getting; it's all the more after MahaRERA.
Are you looking at any opportunities outside Mumbai?
We are Mumbai focused; About 80-90% of our economic interest is in this city. We have barely gone outside Mumbai. Enough players in the past have burnt their fingers by trying to go pan-India. According to me, real estate is a genuine local play. Except for a couple of developers, no one is trying to go pan-India. I see different challenge to go pan-India, because there are different rules in different states, every state has different bottlenecks. RERA is also not same across states. Why should I go to NCR or another location, when there is so much of opportunity in Mumbai itself?
Do you see a correction in market prices happening anytime soon?
I don't think a correction is possible because there are so much of charges. Firstly, land isn't available cheap. If the prices haven't increased, the correction has already happened. Inflation in India is so high, unlike other countries where its 1-2%. Our currency gets devalued every time, the third thing is our ready reckoner, irrespective of markets going up or down, keeps increasing by 10-15%. All the development costs and charges like fungible FSI, TDR, open space premium, etc, is linked to ready reckoner price. Year-on-year, construction cost too is increasing. How do you expect property prices to come down? No other costs are reducing.
If input costs are increasing annually why are the prices stagnant? Shouldn't they increase too?
Prices have been stagnant for five years now, that itself is a decrease in prices. It is also a decrease in profits. The developers, who are highly leveraged, have not been able to sustain. But for us, the profits haven't gone down, our prices have increased in the last five years.
Is there a liquidity crunch in the market?
Liquidity crunch is a relative terminology. The first and second rungs of developers are not facing these issues. We are borrowing at 9.25% interest rate. What we see here is that there are people borrowing at 15% or 18%.
["Source-dnaindia"]