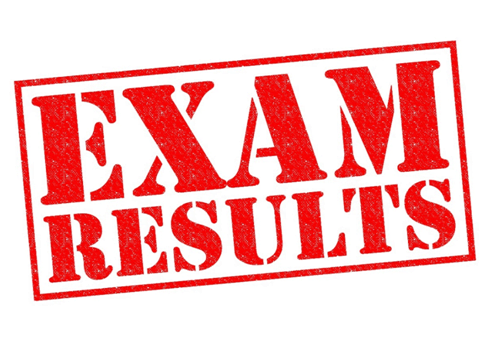 Within hours after the announcement of JEE Main 2017 Result by Central Board of Secondary Education (CBSE), the official website crashed owing to heavy traffic. One of the most anticipated days on the road to IIT, students were excited to learn about their respective rankings. This year nearly 12 lakhs students appeared for JEE Main, out of which top 220,00 examinees from JEE Main will be eligible to appear for JEE Advanced 2017.
Although there is one more hurdle to compete before students can make it to IIT, JEE Main 2017 rank took everyone by surprise. For instance, the cut-off percentage required for JEE Advanced is unpredictably low this year. Below are the category wise cut-off marks required to appear for JEE Advanced which is scheduled to be held next month.
| | |
| --- | --- |
| Cut-off Mark | Category |
| 81 | General |
| 49 | OBC (Other Backward Classes) |
| 32 | SC (Scheduled Caste) |
| 27 | ST (Schedules Tribe) |
| 1 | PwD |
Whatdoes it take to crack JEE Main?
Vaibilisetti Mohan Abhyas, a student of Aakash Institute Kukatpally Center who secured 6th position on All India JEE Main Ranking list 2017 by scoring 345 out of 360 in his testimonial said that the faculty at Aakash who alwaysshowedspecial interest in extrapolating his true potential is primarily responsible for his success. He further added, that regular and monthly term test and AIATS (All India Aakash Test Series) allowed him to compete with fellow students from various centers of the Institute across India. This shaped up his study pattern and helped him secure an impressive All India Rank.
Many students will agree that appearing for Mock tests every fortnight or month can boost up one's preparation. These exams are patterned around the main examination and give students the feel of the real exam. Based on the performance of these exams, students can propel their own preparation levels. For example, if a student performs poorly in Trigonometry, he or she will focus more on that chapter so that his or her performance improves in the next mock test.
Similarly, students are also able to identify their strengths. They also learn how to manage time and learn to be more accurate.
Registration for JEE Advanced
Students who have qualified JEE Main will have to register for JEE Advanced to appear for the examination. The registration will commence from 10:00 hours IST on 28th of April 2017 and end at 17:00 hours IST on 2nd May 2017. All the eligible candidates can register for the exam from here.
JEE Advanced, The way Forward
Students who have performed well in JEE Main 2017 result has one more hurdle to clear. JEE Advanced is the second and slightly tougher rendition of the two entrance phases. The examination pattern for Advanced is slightly different from Main. All the students who will be appearing for JEE Advanced, here is a quickrerun of the major differences between both the examinations.
Difference Between JEE Main and JEE Advanced
Main
Advanced
Conducting Authority: CBSE
Conducting Authority: Every year a different IIT Institute. This Year the examination will be conducted by IIT Madras on Sunday, 21st of May 2017
Question Pattern: Multiple choice questions(MCQs)
Question Pattern: Different question formats such as: Multiple correct MCQs, Integer Questions, Matrix Match, Passage Comprehension, Single Choice MCQs
Conducted in one Part
Conducted in two Parts
Last Minute Revision Tips for JEE Advanced
With just weeks left for JEE Advanced. As the students gearup for the biggest tests of their life here are some quick revision tips –
Do not pick up new topics
Divide equal time between Chemistry, Physics and Math
Slow down a few days before the exam to relax and unwind
Get adequate sleep
Follow a proper diet
While preparing full-swing for JEE advanced is important, students are urged to also focus on their health. Remember that a well-rested mind and body will improve your performance in the main exam.