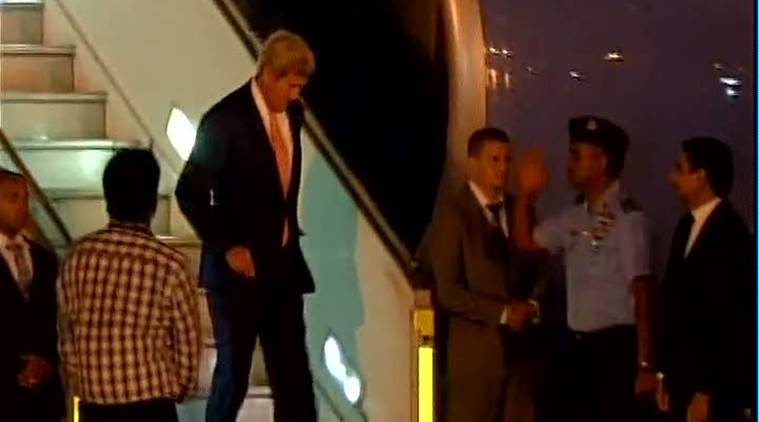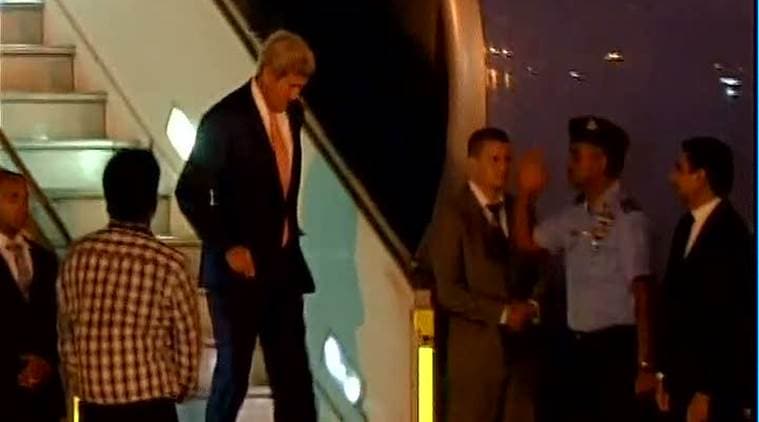 US Secretary of State John Kerry reportedly got stuck in a massive rain-induced traffic jam near the Delhi airport on Monday evening. According to American media, Kerry's motorcade was stuck in the traffic jams along with many local vehicles following heavy downpour in the national capital.
Kerry arrived New Delhi in the evening to participate in the 2nd Indo-US Strategic and Commercial Dialogue to be held tomorrow where terrorism emanating from Pakistan and other important issues, including economic matters like visas, will be discussed.
The national capital reeled under severe traffic congestion on Monday as heavy rains lashed the city causing waterlogging on several roads and intersections across the city.
Read Also: Heavy rains lash parts of Delhi; commuters face tough time in Gurgaon
Commuters had a hard time as vehicular traffic crawled on roads clogged with long tailbacks after the city received 15.2 mm rainfall in the second half of the day.
"We received over 150 calls about waterlogging and heavy traffic in different parts of the city. There were over 50 waterlogging points that hampered traffic movement," said Sandeep Goel, Special Commissioner of Police (Traffic).
The problem was further aggravated due to a large number of vehicles, it being the first working day of the week. Heavy traffic was reported on almost all major carriageways due to waterlogging.
[source;indianexpress]