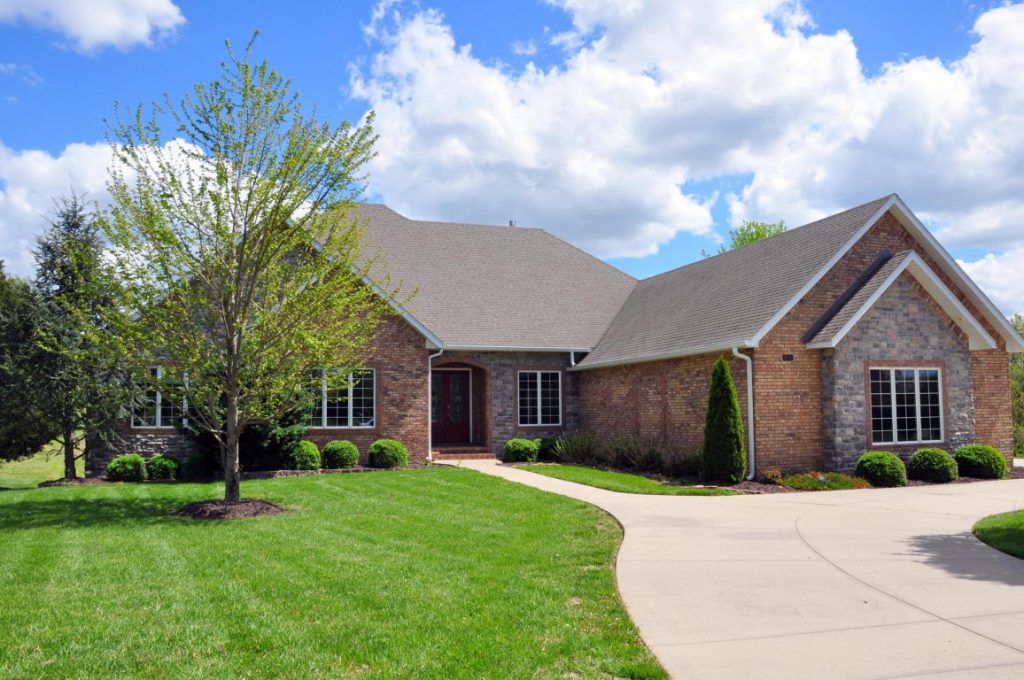 While not everyone can afford a second home, when a person decides to invest in one it is important to make sure the decision is a wise one. There are several important factors to look at when buying a vacation home. As with all real estate, location is one of the most important factors that affect value. With a vacation home, location not only affects the value of the property, it can affect many aspects of the long-term usage of the vacation home.
For people who live in Missouri, buying or building a second home is often done in one of the state's premier lake areas. In fact, there is ample Missouri land for sale for vacation homes on lakes. In fact, the state is well known for its beautiful pristine waters. This is the perfect option to look for a second home, retirement home, or vacation home. In fact, buying a lake home as a vacation home can be one of the best investments a person can make.
Why Lake House Locations?
While there are many places a person can invest in a vacation home, lakes are usually considered one of the best places. This is because they offer some of the most enjoyable natural environments for people of all ages. One of the most sought-after amenities in any vacation home is to be near water. That is why vacation homes near lakes and ocean areas are usually top on the list for buyers.
Rentals of Vacation Homes
Many of the vacation homes throughout the state are rented out for at least part of the year. When owners do this, they often end up making enough money off the rentals to be able to pay the mortgage payments on the home. In some cases, the rental fees not only pay for the mortgage, but they also provide a part-time income for property owners. This can be a very substantial advantage for vacation home rental owners.
People who own lake homes can rent them out for a few days, a week, several weeks, or several months. The flexibility is completely up to the owner. Some lake house property owners have excelled in renting out their homes on places like Airbnb and other vacation home rental hubs.
Lakefront and Lake Area Vacation Homes
Well-chosen lake homes in the state of Missouri are perfect for renting out for vacationers for much of the year. Traditionally, many lake house owners believe that the only time people will want to rent their home is in the summer when they would want to use it themselves. However, this would be an inaccurate assumption.
Depending on where the vacation home is located, there are many vacationers who would love to enjoy a lake house nestled in the woods almost any time of year. Many people just want a quiet destination to get away where they can enjoy the beauty of the seasons.
Lakeside Home -Perfect for all Seasons
Springtime – on a lake in Missouri, is the perfect time as the wildlife begins to emerge from the winter slumber and much of the region comes alive. Late spring is perfect for picnics, traditional boating, kayaking and swimming.
Summer – of course, is considered the premier time for all lake-related enjoyment. People in lakeside or near lake homes often enjoy water skiing, swimming, boating, kayaking and sunbathing in abundance this time of year. Cookouts and traditional barbecues lakeside are considered ideal ways to spend the summertime with family and friends.
Autumn – is a refreshing time in Missouri when the leaves change. In fact, it is considered a delightful and inspiring time to be outside in the cooler beautiful paradise areas of a lake region. Taking extended weekends in the fall, with a warm fireplace and a lakeside house or cottage, are as endeared as a Thomas Kinkaid painting portrays.
Winter – When it comes to the winter months, there are many people who would believe vacationers would opt out of a lakeside vacation home. However, this is not the case for many people. Taking the time out to be nestled at a lakeside vacation home on a lake, allows for ice skating and warm cozy private time in a peaceful location away from the hectic life in suburbia.
No matter where a person chooses to invest in a lake house in the state of Missouri, if the property is well-chosen, it will afford the owner with many benefits.