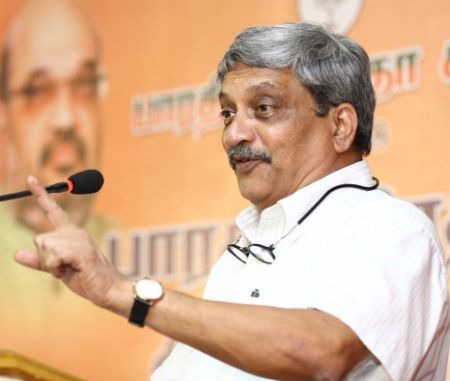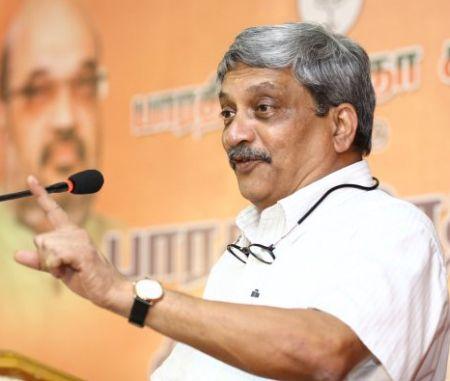 Lawmakers in Pakistan's Punjab assembly have condemned Defence Minister Manohar Parrikar's recent statement that "going to Pakistan is like going to hell" and asked the government to summon the Indian ambassador to record a strong protest over it.
Speaking on the point of order in the assembly, treasury member Ramesh Singh Arora said that Parrikar's statement was "regrettable".
"India has not only committed atrocities against Kashmiris for demanding their right to franchise but is also accusing Islamabad of fomenting violence in Kashmir," he said.
"The propaganda against Pakistan must be checked," he said.
Arora and other members of the assembly demanded that the foreign office summon the Indian ambassador to record a strong protest against Parrikar's statement.
Another treasury member Sheikh Allauddin suggested that Punjab assembly should invite Indian novelist and rights activist Arundhati Roy for briefing the assembly members on the issue.
He asked the speaker to consider his proposal seriously.
Minister Raja Ashfaq Sarwar appreciated the suggestion and drew attention of the House towards its legal and diplomatic aspects.
"The foreign office may be approached in this respect and the next step should be taken in the light of its advice on invitation to Roy to visit Pakistan especially the Punjab assembly," Sarwar said.
A number of other members both from treasury and opposition also criticised India for the violence in Kashmir and supported the Kashmiris' right to self-determination during the yesterday's session.
Parliamentary secretary Rana Arshad told the House that Prime Minister Nawaz Sharif had formed a committee of parliamentarians to raise the Kashmir issue at international forums.
Earlier, the Pakistan Sikh Gurdwara Prabandhak Committee members had also condemned Parrikar's statement and demanded that he should apologise for hurting the sentiments of Pakistanis.
[source;indianexpress]