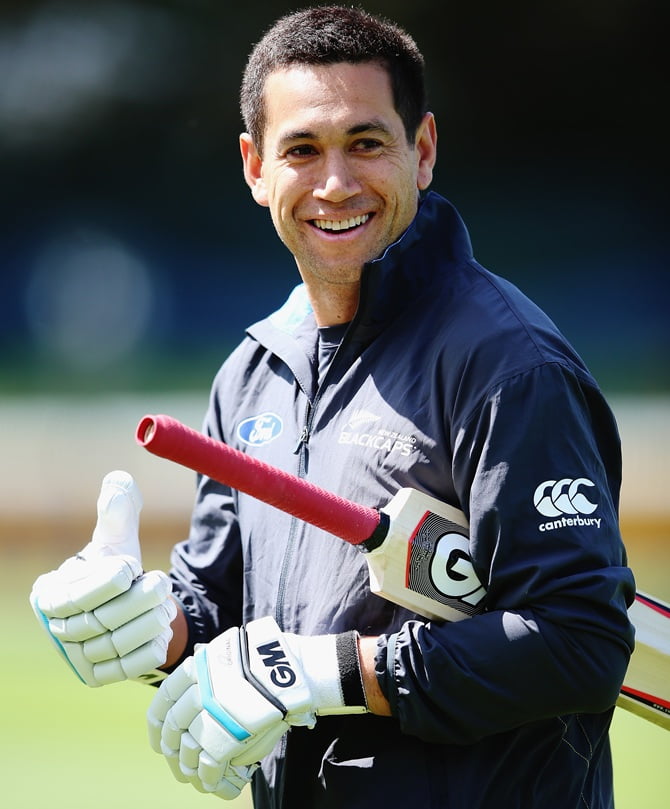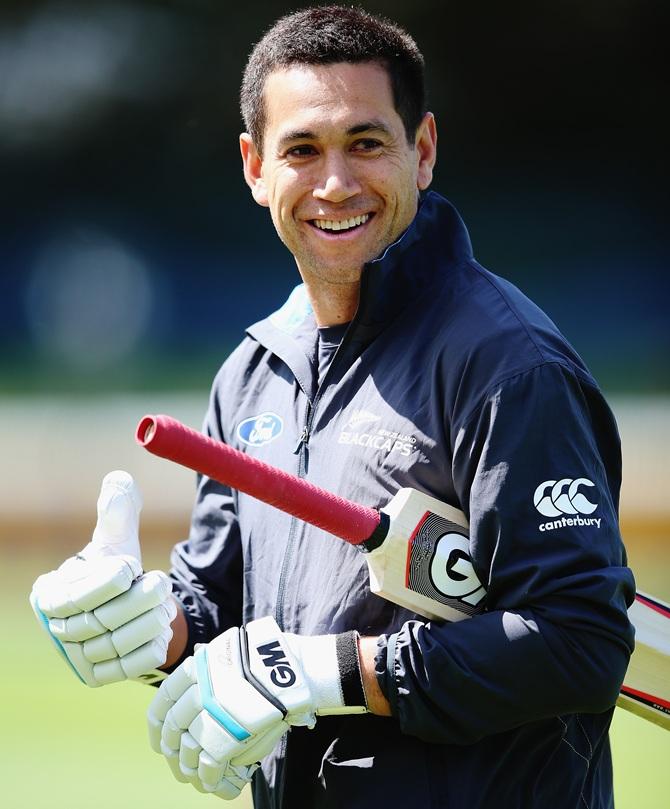 Senior New Zealand batsman Ross Taylor said his team will have to produce something special in the three-match Test series to beat in India in India for the first time.
Asked why winning Test series in India have become tougher for visiting teams in recent times, Taylor said it was difficult to pinpoint a reason for the prevailing trend.
"I don't know if there is one particular reason. If you are referring to India, they are just a very good team and it is hard to beat them at home. In terms of overseas victory for us, we have not won a lot of series, we have won Tests overseas but series have been hard to come by. But that is the challenge of Test cricket. Hope we play good cricket here," said Taylor on eve of the team's three-day warm-up match against Mumbai at the Feroz Shah Kotla.
The biggest challenge for Taylor and other batsmen will be to tackle the quality Indian spinners.     "The sweep shot is something that I played a lot at the start of my career, it is also something I tried to get away from, especially in Tests, but anytime you play in the sub-continent, you have have got to be able to play sweep or a cut shot.
"We have talked about it in the team sessions. But it is not everyone's strength to play sweep. For somebody like a Brendon (McCullum), it was not the sweep shot, it was the reverse sweep shot that he played with success to put the pressure back on the bowler.
"We have players who can play reverse sweep. So, we got to see what happens and play to your strengths," said Taylor referring to McCullum's 225 in Hyderabad in 2010.
There is nothing new about teams taking advantage of home conditions, something that is likely to be seen in the upcoming series. To negate the advantage, is abolishing toss a good option?
"I played county cricket this summer (where there was no toss and visiting teams got to pick).I guess it was for teams to stop producing a favorable wicket.
"Everyone has been talking about the South Africa series (in India), the games were over pretty quickly. Once again, it is not for me to speculate, what the wicket is going to be. They always do turn over here, whether it is day one day three.
"Coming back to the toss, it was a bit of a success in England. But I still feel it has a place in cricket."
On the aggressive brand of cricket India are displaying at the moment, Taylor said: "I think all teams are playing aggressive cricket. Anytime you play in India, it is a challenge."
[source;rediff.com]