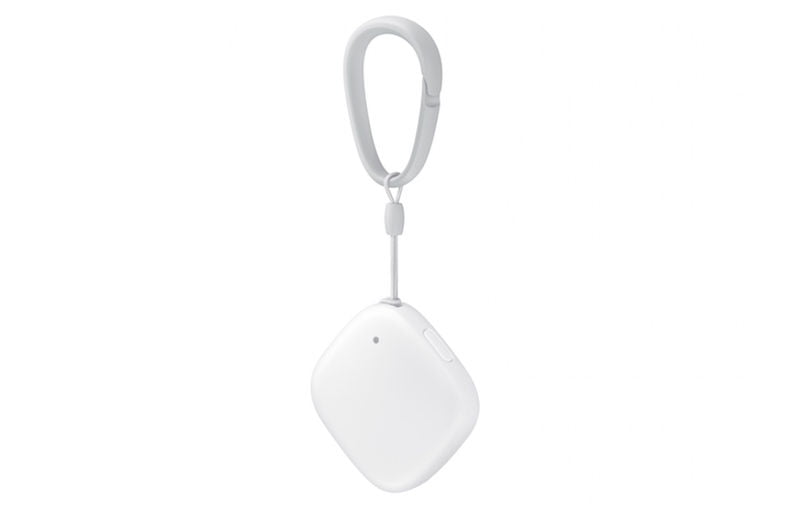 HIGHLIGHTS
Samsung has unveiled Connected Tag
It can help people keep a track of their belongings and loved one
The company hasn't announced the launch price of the device yet
It can prove challenging at times to find your car in a crowded parking lot, or your luggage at an airport. Samsung knows this, which is why it has just announced Connect Tag, a miniature device that you can attach with your belongings and track them easily later on. Samsung Connect Tag, the company said, has also been designed to ensure that parents never have to worry about the whereabouts of a toddler in the house.
The Samsung Connect Tag is enabled by a specially designed cellular communications standard for small data utilisation and low power consumption. It supports GPS, Wi-Fi-based positioning (WPS), and Cell ID, to provide accurate location information both indoors and outdoors, the company said. The device offers smart location notifications on a NB-IoT or Cat.M1 network to help a user conveniently see how far their belonging is. Incidentally, the Samsung Connect Tag is the first consumer mobile product to use Narrowband technology, the company claims.
The company says it built the device to minimise the anxiety that people have when looking for their belongings and loved ones. "It can be attached to a young child's backpack so his or her whereabouts can be tracked, clipped to a dog's collar so it won't go missing, and secured the keys so they are never lost. These tracking and notification abilities will minimise anxiety about the user's favourite items or loved ones, offering an exciting way to use technology for increased family security and an enhanced lifestyle," it wrote in a blog post.
The Samsung Connect Tag, which measures 4.21cm wide and 1.19cm thick, is part of company's SmartThings ecosystem. This will enable users to get notification from the Connect Tag on their preferred smart device, say for instance, a Samsung TV. The device also comes with a ring, making it easier for users to attach it to their belongings and loved ones. The IP68-certified for dust and water resistance.
Samsung hasn't shared when precisely it will start selling the device, or how much it will charge customers for it. It says the Connect Tag will go on sale starting from South Korea in the coming months. More details can be expected from the Samsung Developer Conference 2017 that kicks off on Wednesday in San Francisco. It did say however that the device comes with a 300mAh battery which can keep the device running for up to seven days a single charge. The device runs Tizen IoT. Prior to Samsung, companies like Nokia have tried their hands at similar products. The company had a NFC Tag which it sold for $30.
["Source-gadgets.ndtv"]