Depending on your perspective, this is either the happiest or saddest time of the year.
But wherever you stand, heading back to school presents difficulties for every member of the family. Fortunately, modern technology can help ease the burden.
Cozi
A return to school means a return to managing myriad schedules, after-school activities, chores, and, of course, homework. The Cozi family organizer app helps everyone stay on the same page. Featuring a shared Family Calendar (which can cull data from your preferred calendar programs), to-do lists, shopping lists, and more, Cozi lets the entire family keep track of their schedules and responsibilities. Cozi even offers a user-friendly "Cozi Today" view presenting an easy-to-read schedule and to-do list so each family member can stay on top of their tailored agenda.
cozi.com
The Cozi app, which has 4.5 out of 5 stars in the Apple App Store, is available across every major smartphone and tablet operating system as well as online via web browser for desktop and laptop computer use. The basic version of Cozi is free to download. Users who upgrade to Cozi Gold ($29/year) will enjoy an ad-free experience and additional features, including a monthly calendar view on mobile devices, more notification and reminder options, shared contacts across family members and more.
---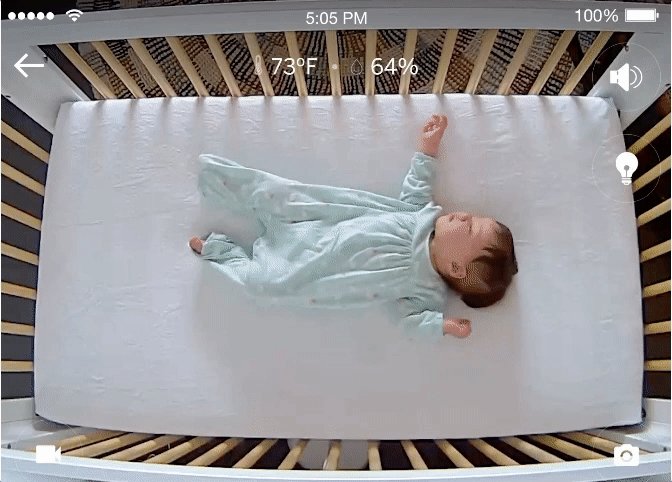 A diverse range of daily schedules, brought on by the school/work life balance, wherein multiple family members need access to the abode at different times of the day demands a smart lock—and August is the smart pick. The August smart lock provides everyone in the family with a virtual key, stored on their smartphone, which will give them instant entry to the home. But if a family member has lost or forgotten their phone (teenagers, after all), access can also be granted by other users, from anywhere in the world, via the August app. Or, alternatively, by utilizing the built-in August keypad. Furthermore, August will give a heads up, through phone alerts, about who exactly has crossed the threshold.
august.com
The August Smart Lock 2nd Generation is currently available for $179. The August Door Bell Cam can be added for $199, and the August Smart Keypad for $79.
Smart lock kids—nee latch-key kids—are a necessity of our modern age. But our glorious future also provides solutions for spending more time together as a family—or just keeping an eye on unsupervised children—despite distance and differing schedules. The Nucleus is a dedicated Wi-Fi video intercom; dedicated because that's all it does, and it does it very well. Sporting an Auto-Answer feature, Nucleus users can instantly take a look (and listen) into any room with the device with just the tap of the button, regardless of whether anyone is on the other end—allowing parents to see if children are studying, or SnapChatting. Or easily field homework questions while still at the office. With the accompanying Nucleus app, users can access the intercom from anywhere in the world, even if they don't have the device itself, meaning more enterprising parents could use Nucleus technology to set up sessions with specialized tutors, regardless of their location.
nucleuslife.com
The Nucleus is currently available for $99 per device.
While the internet is certainly a valuable source of information (hey, look, you're here now), nothing really replaces the library when it comes to academic pursuits. The Libby app brings your local library home for all your intellectual (or entertainment) endeavors, via a preferred smart device. Users simply need their local library card (there are 30,000 participating libraries in 40-pluscountries), and then they can instantly access that library's archive of e-books and audio books—and yes, you can have multiple library cards on file. Better still, Libby will allow users to bookmark and keep notes in their virtually borrowed books, and maintain a history of what they've read for easy access later. And if your preferred digital reading platform is your Kindle, Libby will coordinate with the device to make it happen.
meet.libbyapp.com
Libby is free to download, and available for iOS, Android and Microsoft devices.
["Source-mansionglobal"]