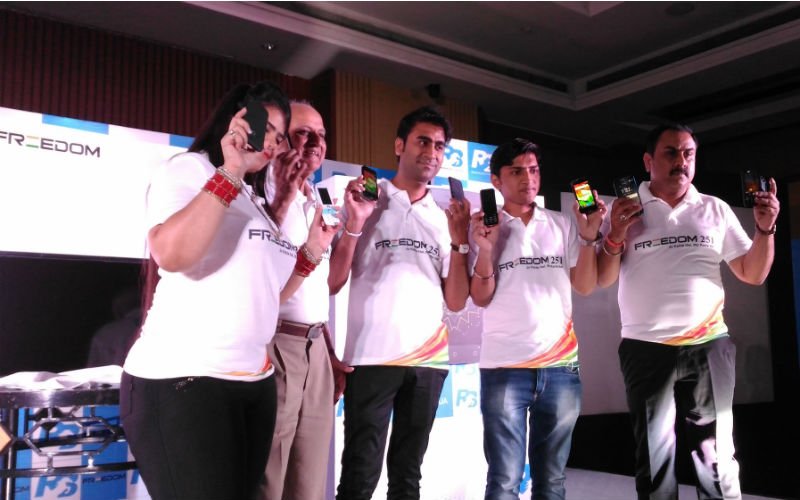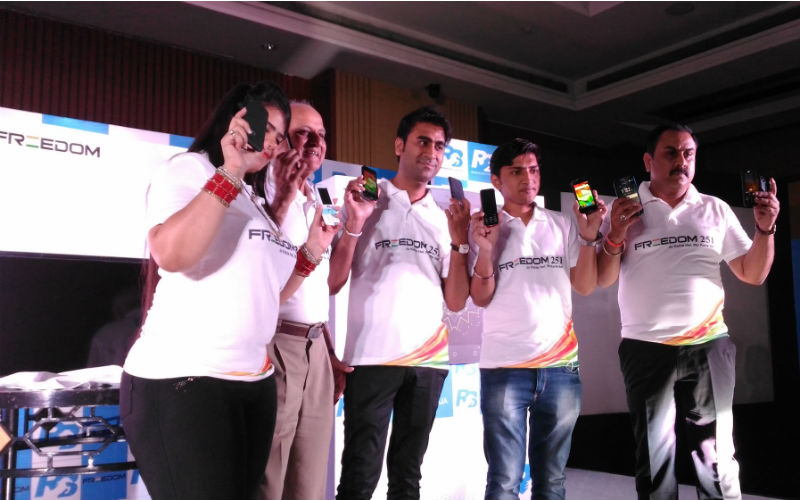 Ringing Bells, which launched the Rs 251 Freedom 251 smartphone in February, has now launched India's cheapest (30-inch ) LED TV simply called Freedom at Rs 9,900, along with six new phones. The new devices are launched, even as Freedom 251 is yet to be delivered to millions of people who have booked it. Ringing Bells says it deliveries will start from tomorrow with 5,000 units being delivered on Day 1.
The first set of deliveries is indeed on a lucky draw basis as promised by Ringing Bells' Director Mohit Goel. "We want Freedom 251 to reach every state in the country," he said at the event, insisting the company will deliver 2 lakh units of the Freedom 251 smartphone in the first phase.
While Freedom 251 appears to be an entirely imported device, Goel insists it is a 'Made in India' device. At today's media event, Goel insisted most of the Freedom 251's parts are made in India and claims the company has plans to open a manufacturing plant.
source:[indianexpress]